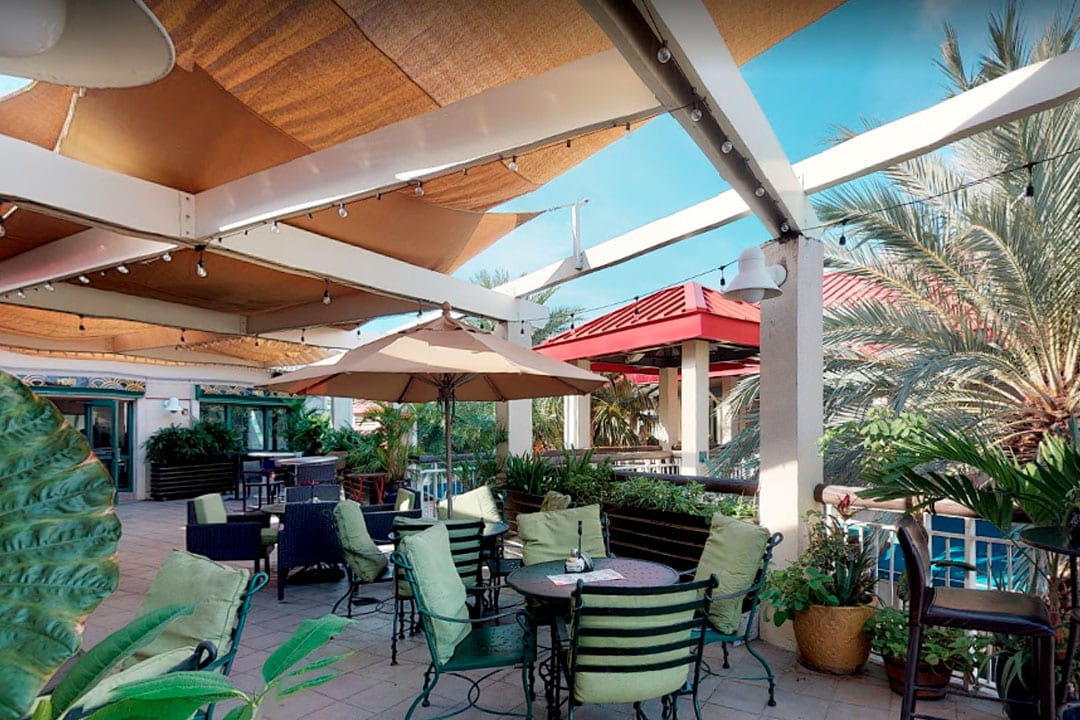 Central Terrace
Restaurants | Creperie • Local Food • Pizza • Sushi • Vegan
George Town

Monday to Sunday
10:00 am - 10:00 pm
Tuesday
Closed


Delivery Service • Gluten-free Options • Happy Hour • Live DJ • Live Music • Outdoor Seating • Take-Out Service • Vegan/Veggie Options • Waterfront

Happy Hour

Sunday to Monday
5:00 pm - 10:00 pm
Wednesday to Friday
5:00 pm - 10:00 pm


Mondays: 2-4-1 12'' pizza, $19.99 corona bucket specials Wednesdays: 40% off Vegan 20'' pizza and $5 martinis Thursdays: 2-4-1 Burgers and $5 Sangria Fridays: 2-4-1 crepes and $4.99 wells Sundays:  2-4-1 Steak and $5 red wine
How to get there
More Details
Central Terrace has three different restaurants all in the same location!
Lucky Slice: The home of the biggest pizza on the island measuring at an amazing 20″. Their New York-style pizza is baked to perfection and is made with Cayman's freshest ingredients! A must try!
Cayman Creperie: A casual bistro that competes against both fast food and traditional sit-down restaurants. Their savoury magic mushroom crepe is truly MAGICAL!
Mojo Gastro Pub: Their newest venue serves delicious, and exotic sushi rolls! You really get the best of all worlds at Central Terrace!
Besides the wide range of delicious dishes, you will also find fun games such as pool, foosball and Jenga! Head over there with a group of friends for some food, drinks and entertainment!