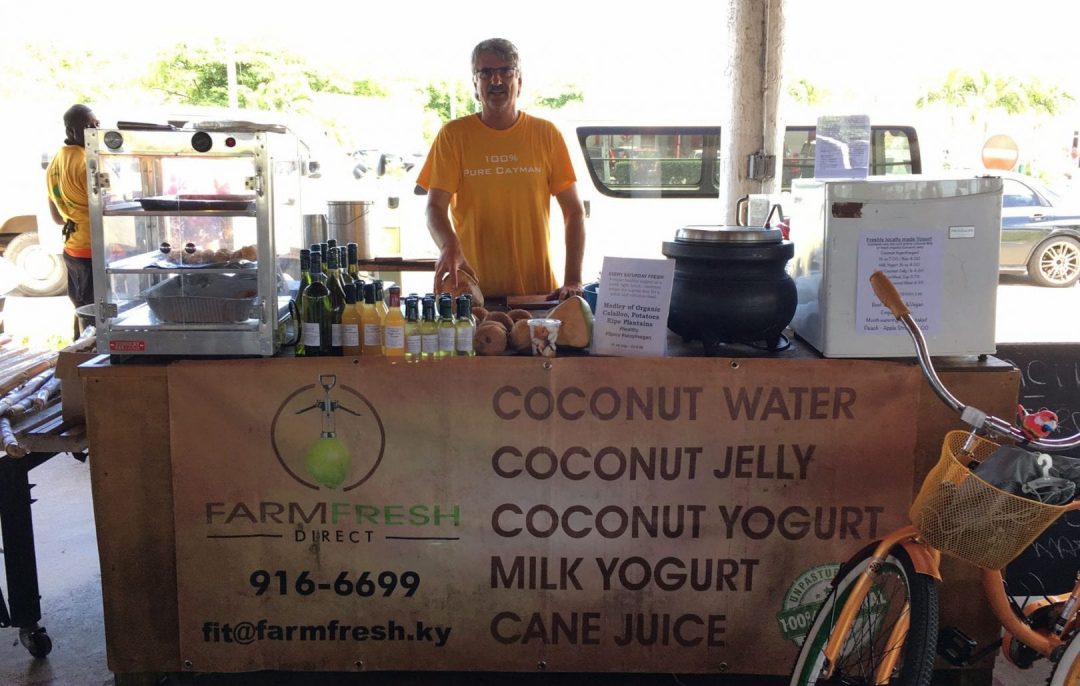 Farm Fresh Direct
Local Business
George Town

Monday to Saturday
7:30 am - 6:00 pm


Organic Products
How to get there
More Details
Farm Fresh Direct specializes in Coconut and Sugar Cane Products, Fresh Produce, 100% Pure Seasonal Coconut Fruit Yogurt.
They are located at the entrance to the Farmers' Market, closest to Huldah Avenue. You can't miss the staff with yellow "100% Pure Cayman" T-shirts.
Here you will find fresh, local coconut water, coconut jelly, coconut oil, sugar cane juice, organic coconut vinegar, organic sugar cane vinegar, Saturday soup specials (be sure to try their tasty 'Organic Medley of Callaloo, Potatoes and Ripe Plantains'), vegan and vegetarian snacks, and more. Come early, as their products go fast.
| | |
| --- | --- |
| | |
| | fit@farmfresh.ky |
| | |
| | |