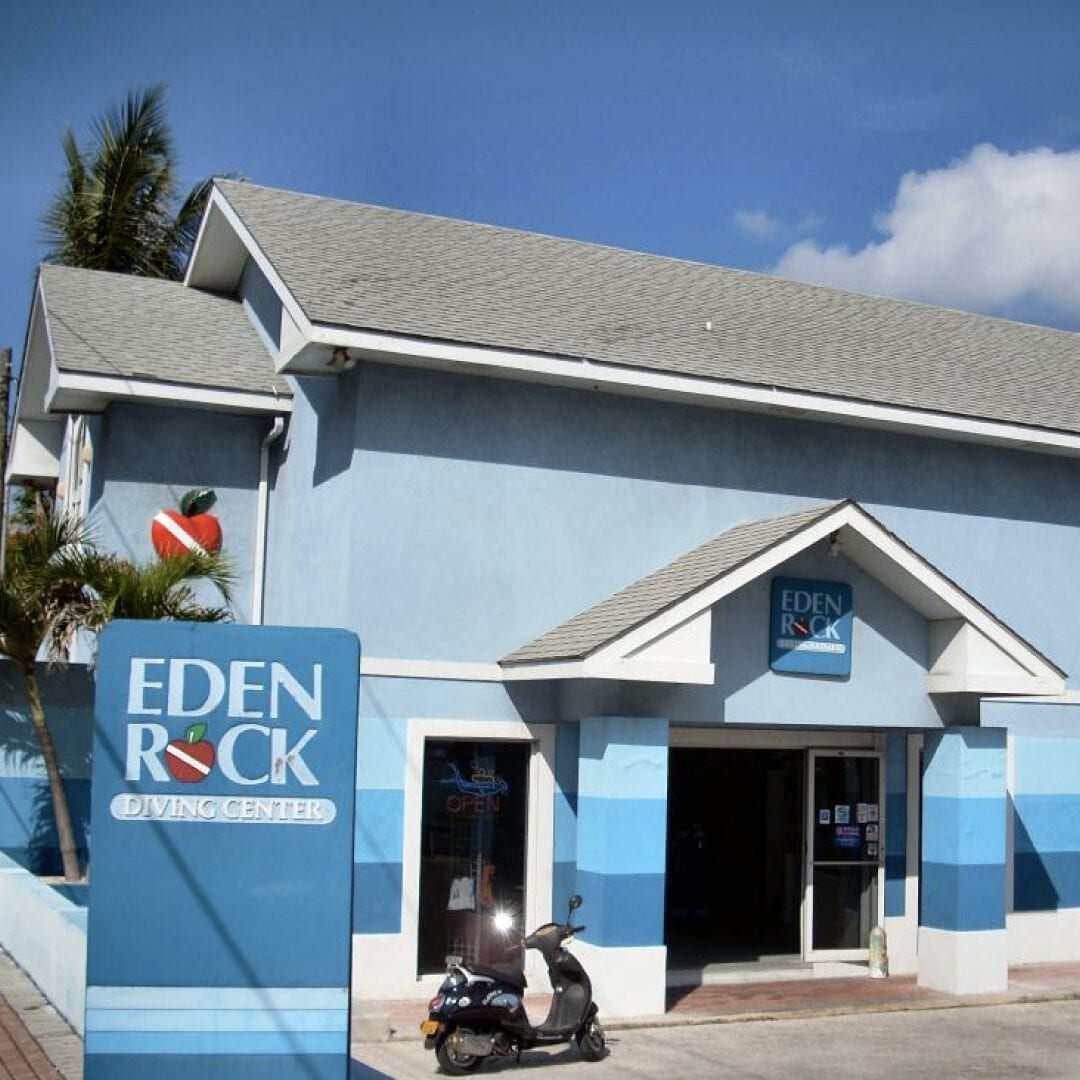 Eden Rock Diving Center
Local Business
George Town

Monday to Wednesday
2:00 pm - 6:00 pm
Thursday to Friday
10:00 am - 6:00 pm
Saturday to Sunday
8:00 am - 5:00 pm


Diving • Scuba Diving • Snorkelling
How to get there
More Details
Eden Rock Diving Center is a high, spirited, and creative diving centre based on the shoreline in George Town. Specializing in scuba diving and snorkelling, equipment rentals and sales, as well as resort wear.
With more than 30 years of experience, we know what it takes to put together a safe and fun trip.
From discover scuba to advanced diving courses, referrals, guided dives and snorkelling.