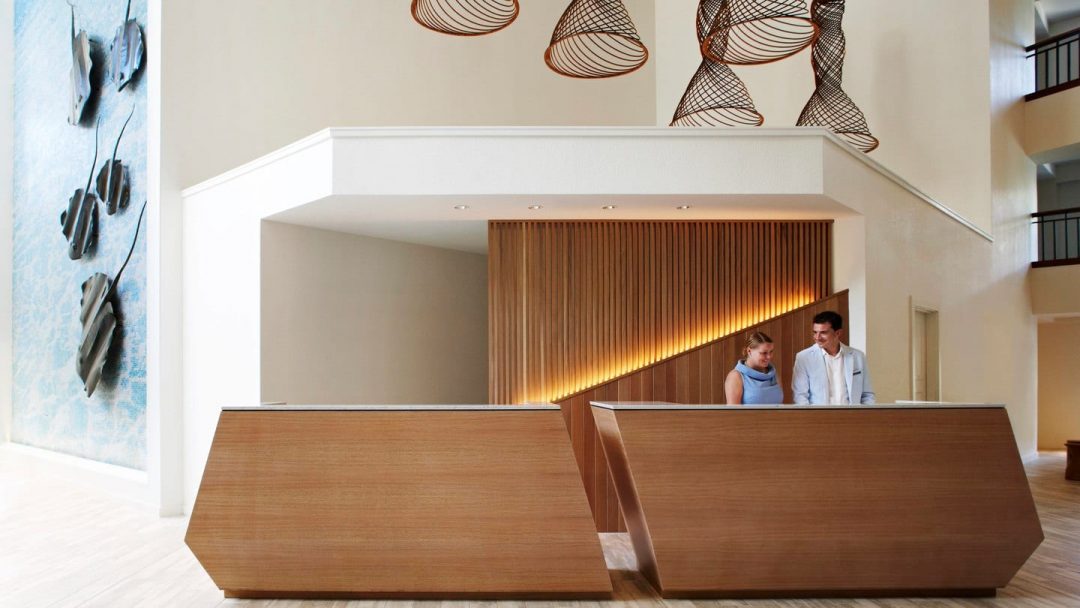 Grand Cayman Marriott Beach Resort
Hotel
How to get there
More Details
Savour endless summers at Grand Cayman Marriott Beach Resort. Situated on the scenic Seven Mile Beach, our oceanfront hotel invites you to revel in relaxation while enjoying the sugary white sand and crystal clear water of the Cayman Islands.
Whether you're snorkelling, paddle boarding or swimming in our beachfront pool, you'll find it easy to soak up the sun. Stingray City is also within reach, allowing you to make a splash with the friendly stingrays the sandbar is known for. Looking for a break from the heat? Spend an afternoon getting pampered at our spa, Botanika Union, then indulge in a mouthwatering meal and handcrafted cocktail from one of our stylish restaurants.
From farm-to-table salads to seafood, you'll find everything you need to sip and savour to satisfaction. Ready to slumber? Our upscale rooms and suites simplify your routines with luxurious bedding, plush robes and slippers, private balconies and room service. Bring your vacation to life at Grand Cayman Marriott Beach Resort.
(This text was taken from Grand Cayman Marriott Beach Resort official website)