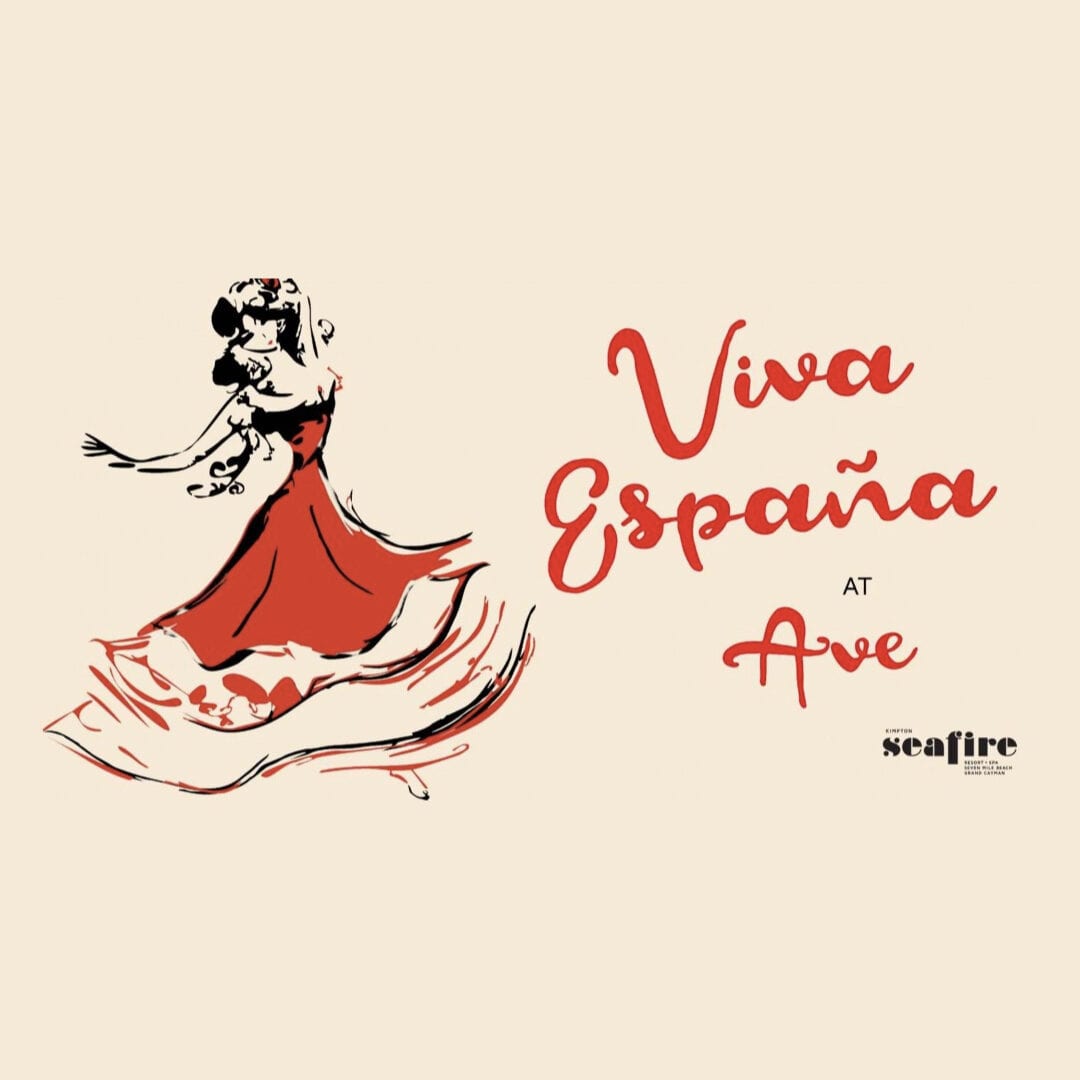 AVE's voyage through the Mediterranean continues, with the next stop being Spain! So get on board for a taste tour from Barcelona to Seville featuring a selection of pintxos, live carvings, traditional paella Valenciana and sweet bites. Not to forget, Spanish cocktails and wines poured out of porrons. Be transported by the authentic flavors, live flamenco and join in the macarena.
Highlights
Boat Trip • Live Flamenco • Mediterranean Cuisine • Paella • Spanish Cocktails • Spanish Cuisine
More info
Tel: 1 (345) 746 4111
restaurantreservations@seafireresortandspa.com
The venue
Kimpton Seafire Resort + Spa
Captivating Caribbean boutique resort + spa opened in November 2016. Located along the famed Seven Mile Beach in Grand Cayman. You will find several dining options in-site.
Address
60 Tanager Way
Seven Mile Beach
Phone
Email
seafirereservations@kimptonhotels.com
Website
https://www.seafireresortandspa.com
Highlights
N/A
Follow them