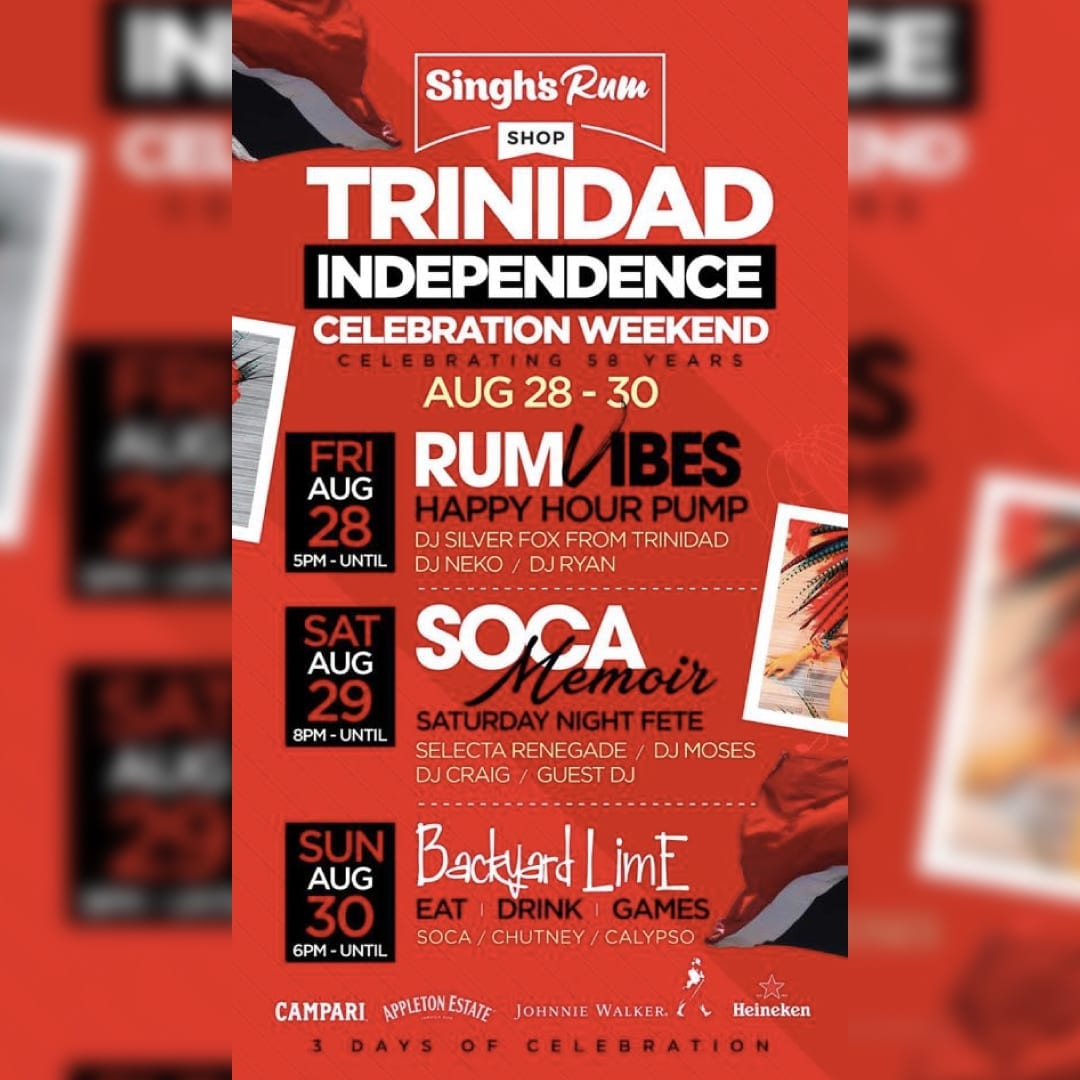 Friday – Rum Vibes Happy Hour
Saturday – Curry Duck & Soca Memoir
Sunday – Back Yard Lime
Free doubles with the purchase of Johnnie Walker ALL weekend!
Highlights
Cocktails • Drinks • Happy Hour • Live DJ • Live music • Party
The venue
Singh's Roti Shop & Bar
Singh's serves authentic Trinidadian dishes and Local Cuisine. There's a pool table, an outside dining zone and local refreshments with a West Indian ambience. Karaoke nights are active on weekends.
Address
Phone
Email
singhs.roti.shop@gmail.com
Website
Highlights
Breakfast, Free Wi-Fi, Indoor/Outdoor Seating, Take-Out Service
Follow them