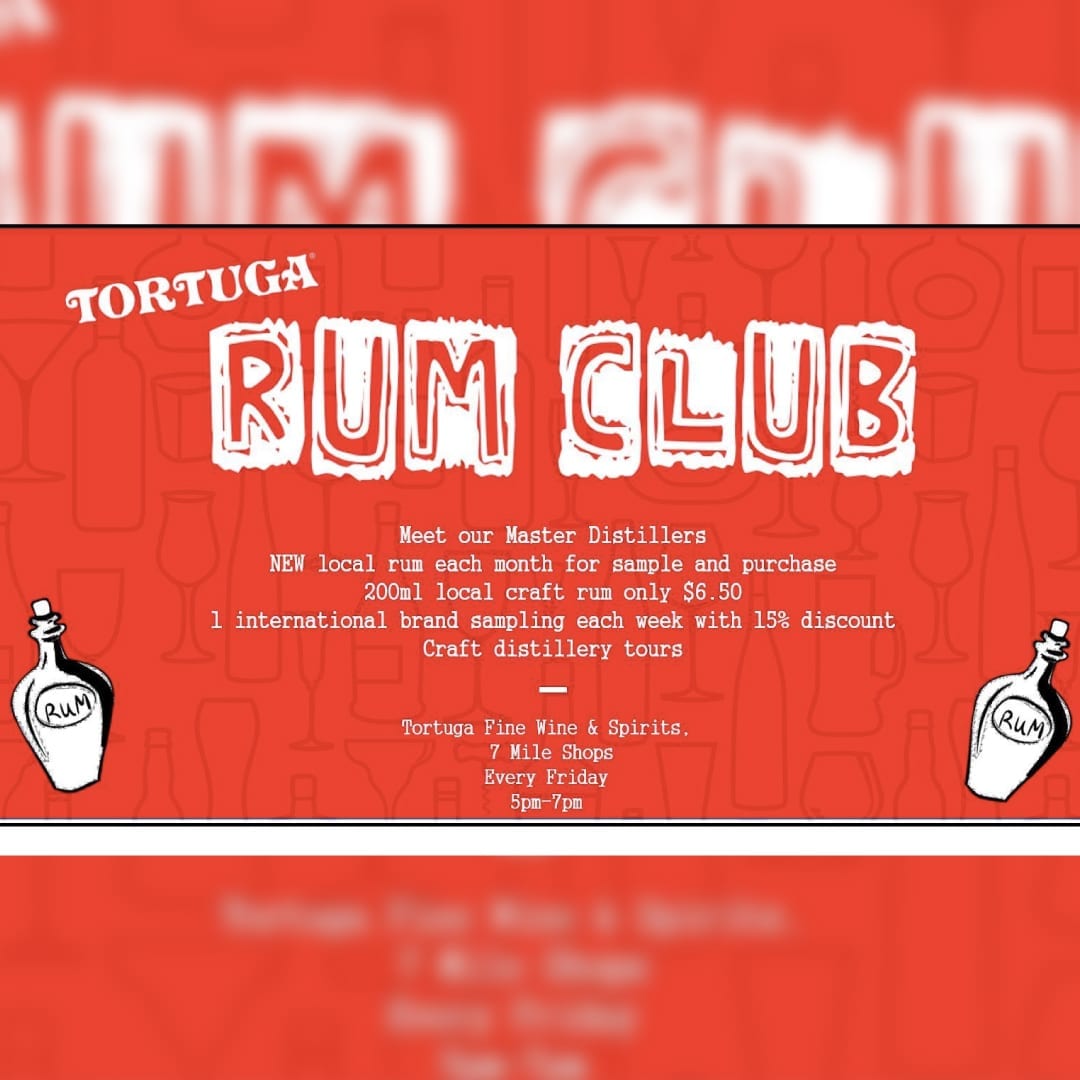 Our weekly rum club at Tortuga Fine Wines and Spirits in 7 Mile Shops!
Meet our Master Distillers
NEW local rum each month for sample and purchase (we start with Overproof Rum)
200ml local craft rum only $6.50
1 international brand sampling each week with 15% discount
Craft distillery tours.
Highlights
Drinks • Local Craft • Rum
The venue
Tortuga Beach Grill & Bar
A beach-casual spot, it features an outdoor grill where you can watch your dish being done. Burgers, Pizzas, Fish Tacos. Their Friday nights Beach BBQ is really popular. There's live music daily and public movie screenings on their big cinema screen Tortuga Beach Grill and Bar is located at the Westin's Resort at Seven Mile Beach.
Address
Westin Grand Cayman
Seven Mile Beach
Phone
Email
N/A
Website
https://www.westingrandcayman.com
Highlights
Award Winning Chef, Outdoor Bar, Outdoor Seating, Pool bar, Pool tables, Signature Cocktails, Sunset View, Waterfront
Follow them
N/A