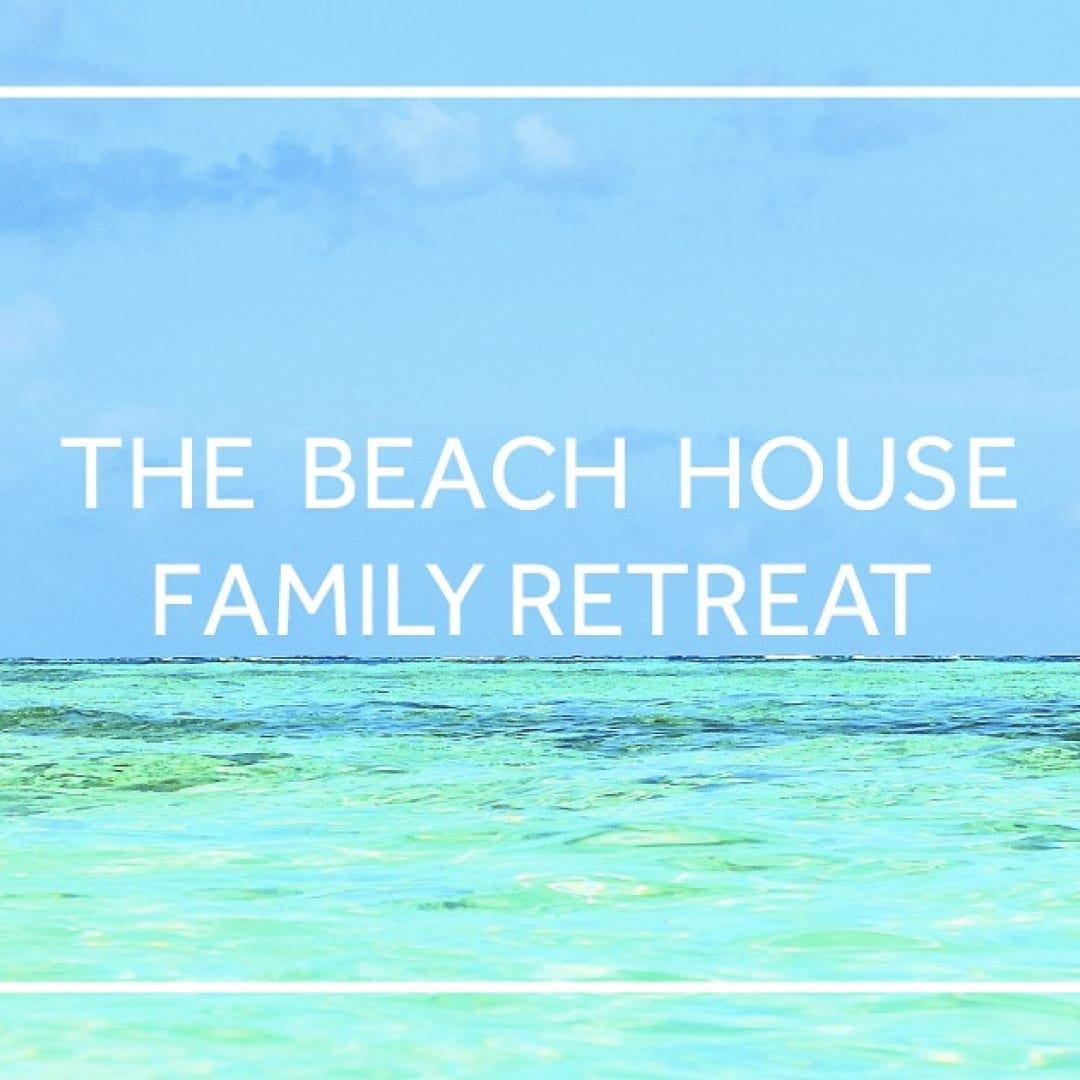 Embrace the beach house culture and join us for a family retreat. We do our best to provide guests with the ultimate Beach House Experience by creating a fun and relaxed atmosphere where your family can reunite, reconnect, and spend quality time together.
Join us for a Staycation on the 16th – 18th of October and emerge yourself in all the family-friendly activities we have planned for you. Start your mornings off right and join our morning yoga session which offers you a way to clear your mind and get your body ready for a day full of fun.
ACTIVITIES FOR ADULTS & TEENS
– Hydrating Face & Body Mist – Soothe your skin with an all-natural, skin-loving, DIY mist spray.
– Art & Wine – Paint a stunning Caribbean sunset while enjoying a glass of wine on us. (Adults only).
– Beach House Bath Salts – A mixture of sea salts, dried florals, and essential oils to make a relaxing bath soak.
– Flower crown creations – In this session, we will teach you how to create a flower crown, fit for a Queen!
– The Power of Smudging – Learn how to make smudge sticks using herbs to ward off negative energy.
– Tea & Tincture – Taste fragrant, local teas to tantalize your taste buds and learn about their unique healing properties.
– Roller Bottle Blends – Choose from a selection of essential oils.
– Artisan Soap Making- Choose from detoxifying charcoal or fresh-smelling lemongrass & sage.
KIDS CLUB ACTIVITIES
– DIY Build-a-Birdhouse – Paint and decorate a wooden birdhouse to take home.
– Turtles and Me – An interactive learning session where you can learn all about Cayman's freshwater and saltwater turtles.
– Water Balloon YoYo – Come and collect your water balloon yoyo and learn some new tricks.
– Wooden cars racing – Decorate your car and get ready to compete for the first place!
– Aromatherapy Playdough – infused with essential oils.
– DIY Summer Sun Visor or backpack – customize a beach hat or backpack to reflect your individual style.
– Slime Bar – Have some gooey fun in the courtyard making glitter slime.
– Survival Bracelets – Weave your own super-strength, multi-purpose, paracord bracelet.
– Magnetic Memories – Paint your unique wooden fridge magnet to remind you of your time in our Kids Club!
– Barefoot Sandals – Have fun creating beautiful sandals you can wear on the beach
– Cayman in a Bottle – Experiment with sand, shells, and glue to create your take-away piece of paradise.
– Dream Catchers – Have sweet dreams every night with this handmade dream catcher.
WATERSPORT ACTIVITIES
These activities are on a first come first serve basis. Sign up for any of the below activities once your Staycation is confirmed.
– Banana Boat rides – Enjoy a 20min ride during your stay on either Saturday or Sunday from 12PM – 3PM.
-Diving – Come diving with us and sign up for a 45min dive session (maximum 4 kids per session ages 8-12 years old) on Saturday or Sunday from 9AM-12PM
-Self Guided Snorkle adventure – Floats and Masks will be available on Saturday and Sunday from 8:30 AM to 3 PM for you to explore the reef right on your doorstep. Limited availability.
For information regarding availability please contact Renzo: Renzo.Escobedo@marriott.com
Art Shack – Mom and Dad's night out 6:30-9:30. Kids enjoy an art project, snack, and a movie. Complimentary for those attending Asado Night, 25 KYD for others. Sign up required at the towel hut.
We finish off each evening with something special. Join us on Saturday night for a Pool movie – Grab your floatie and enjoy a movie at the pool. On Sunday cozy up by our bonfire and enjoy complimentary s'mores between 7 PM and 8 PM.
We look forward to treating you and your family to the ultimate Beach House Experience.
To reserve your stay during our Beach House Family Retreat weekend, send us an email to staycations@TheBeachHouseExperience.com
Highlights
Family Friendly • Pool Party • Summer Activities • Waterfront
More info
staycations@TheBeachHouseExperience.com
The venue
Grand Cayman Marriott Beach Resort
Savour endless summers at Grand Cayman Marriott Beach Resort. Situated on the scenic Seven Mile Beach, our oceanfront hotel invites you to revel in relaxation while enjoying the sugary white sand and crystal clear water of the Cayman Islands. Whether you're snorkelling, paddle boarding or swimming in our beachfront pool, you'll find it easy to soak up the sun. Stingray City is also within reach, allowing you to make a splash with the friendly stingrays the sandbar is known for. Looking for a break from the heat? Spend an afternoon getting pampered at our spa, Botanika Union, then indulge in a mouthwatering meal and handcrafted cocktail from one of our stylish restaurants. From farm-to-table salads to seafood, you'll find everything you need to sip and savour to satisfaction. Ready to slumber? Our upscale rooms and suites simplify your routines with luxurious bedding, plush robes and slippers, private balconies and room service. Bring your vacation to life at Grand Cayman Marriott Beach Resort. (This text was taken from
Grand Cayman Marriott Beach Resort official website
)
Address
389 West Bay Road
Seven Mile Beach
Phone
+1 345-949-0088 / +1 345-949-0088
Email
N/A
Website
https://www.marriott.com/hotels/travel/gcmgc-grand-cayman-marriott-beach-resort/
Highlights
N/A
Follow them