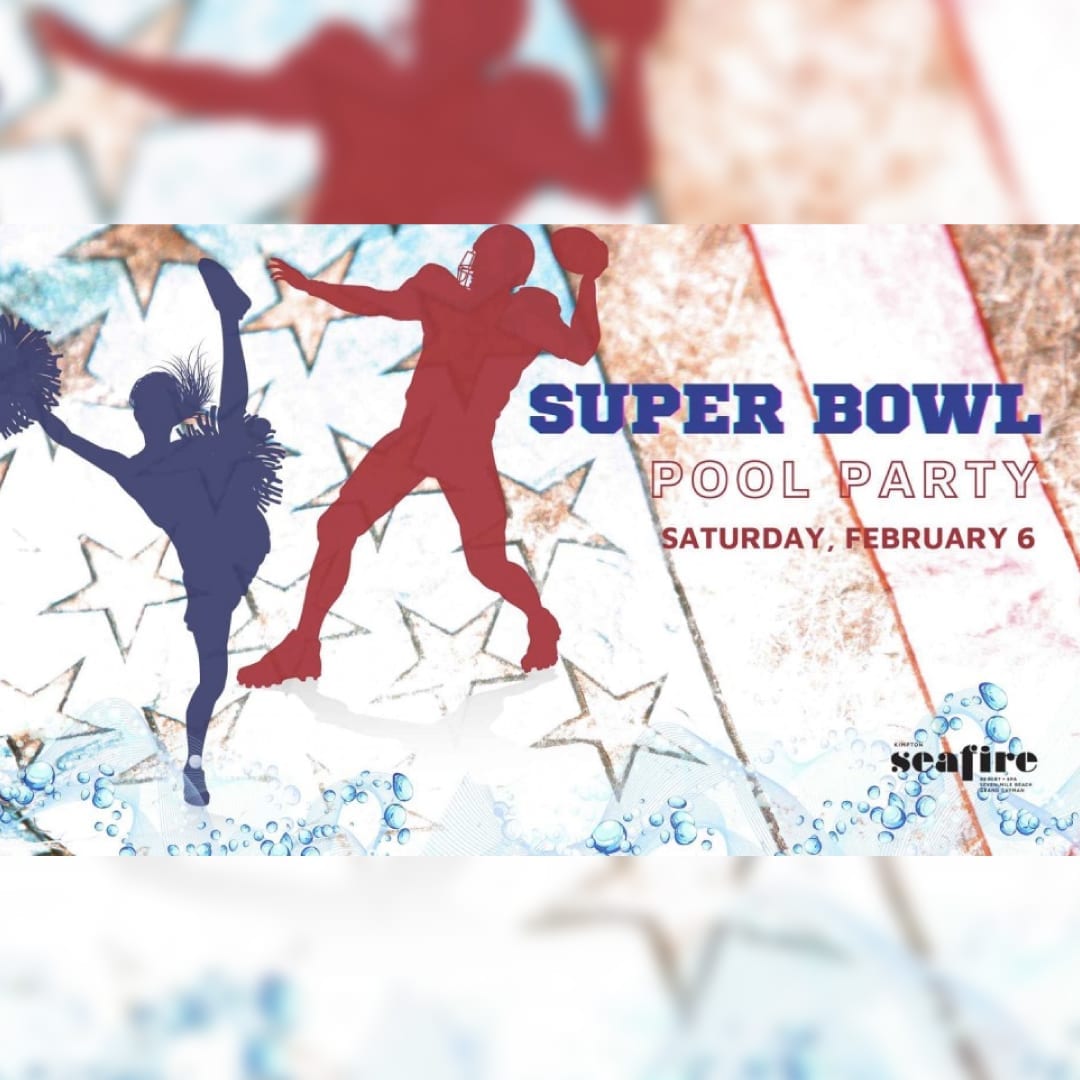 On Sunday we watch the football but on Saturday we PARTY!
Join The Kimpton Seafore Resort + Spa and experience a Super Bowl party Seafire-style. Jump in the pool. Let loose to live music. Enjoy craft cocktails and beers and fuel your day with sports fans' favourite tailgate party food, then have a ball watching the cheerleaders! What's the forecast? 100% chance of winning!
Highlights
Craft Beer • Drinks • Family Friendly • Food • Live music • Pool Party
More info
Tel: 1 (345) 746 0000
The venue
Kimpton Seafire Resort + Spa
Captivating Caribbean boutique resort + spa opened in November 2016. Located along the famed Seven Mile Beach in Grand Cayman. You will find several dining options in-site.
Address
60 Tanager Way
Seven Mile Beach
Phone
Email
seafirereservations@kimptonhotels.com
Website
https://www.seafireresortandspa.com
Highlights
N/A
Follow them