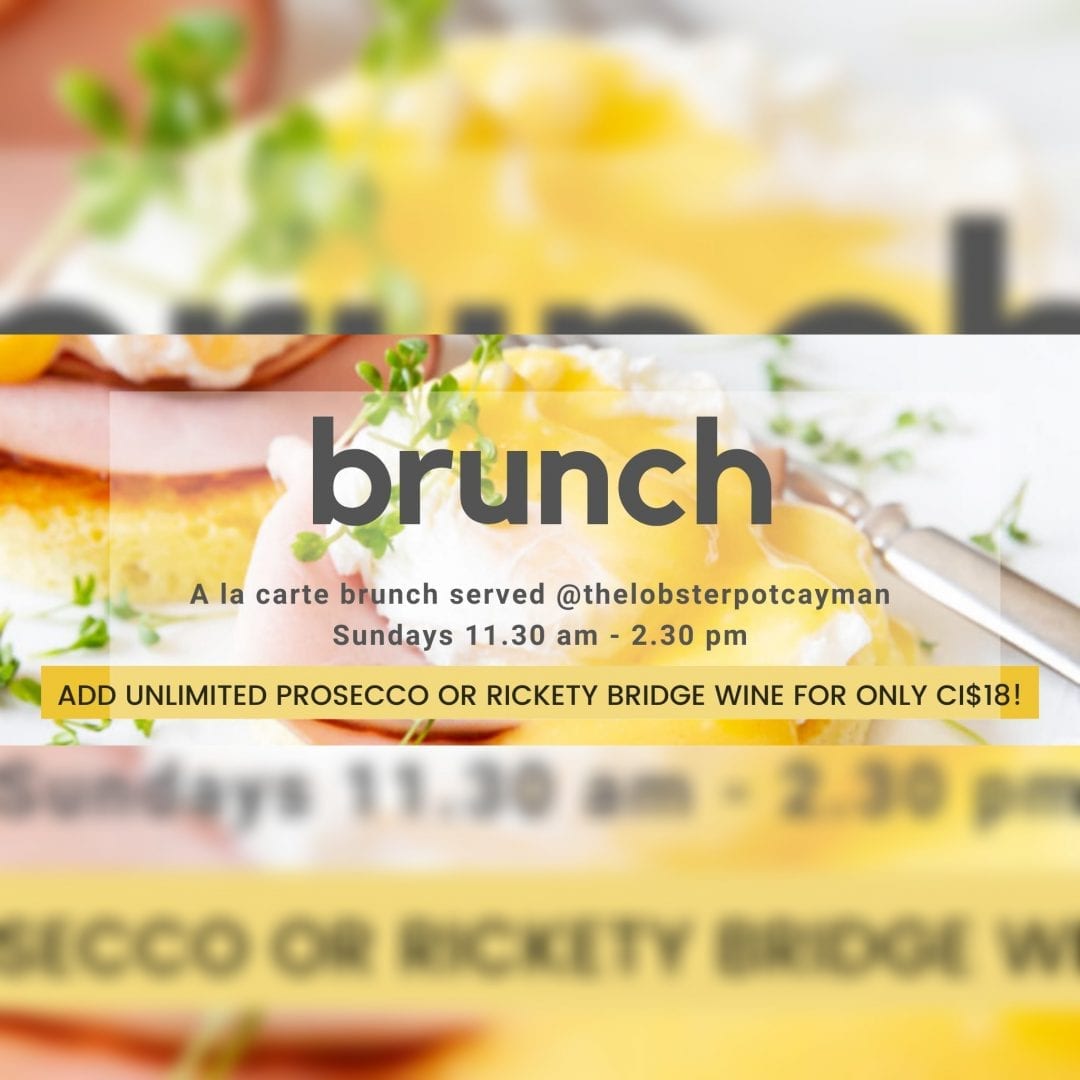 Come and enjoy us tomorrow for our A la Carte Brunch! Only pay for what you order from our brunch menu.
Add bottomless Prosecco or Rickety Bridge wine from South Africa for only CI$18 extra!
We also have a variety of kiddies items for the little ones!
See you tomorrow!
Highlights
Brunch • Drinks • Kid Friendly
The venue
Lobster Pot Restaurant & Wine Bar
A most cherished spot in regards to its long history. Now modernized, the Lobster Pot offers panoramic views of the Bay and dock, where they actually obtain their catch of the day. Signature dishes like their Conch Fritters, Red Snapper, Mahi Mahi, Garlic Shrimp or the Cayman Turtle Steak have endured the pass of time. But above them all: their classic Cayman Trio, consisting of Broiled Lobster Tail, Grilled Mahi Mahi and Garlic Shrimp, keep bringing people in.
Address
245 North Church Street
George Town
Phone
+1 (345) 814 0153 / +1 (345) 814 0153
Email
N/A
Website
Highlights
Happy Hour, Waterfront, Wine Selection
Follow them