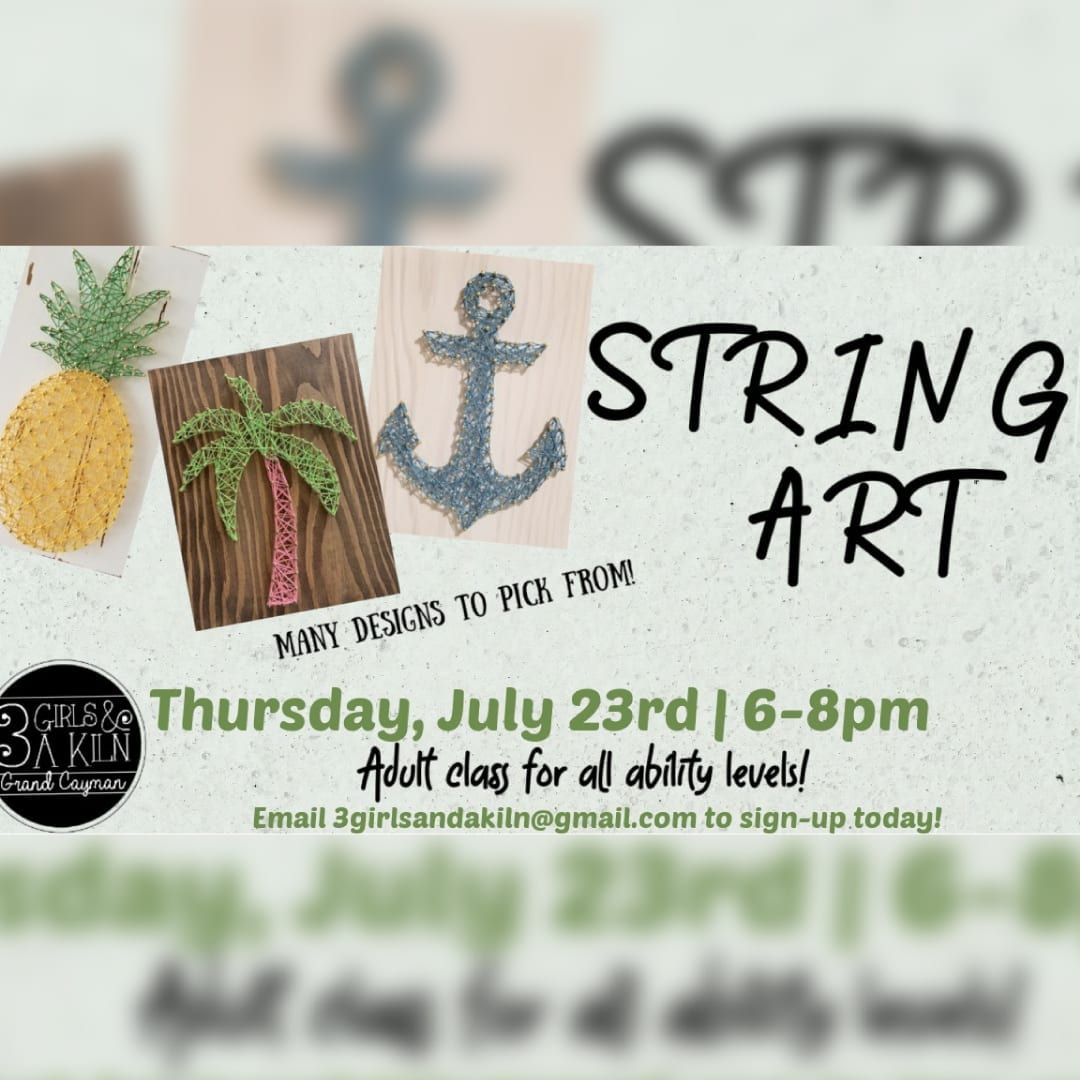 Remember 'String Art' from way back in the day? Well us ladies at 3GK (along with our fabulous guest artist Plamka) are bringing it back and making it better then ever! Join Plamka as she walks you through designing an islandy string art perfect for harnessing those Island vibes.
Exact sign options are Palm Tree, Flamingo, Anchor or Pineapple
This class includes instructions, materials for one (1) 7 x 9 wood board and all materials.
Cost: $55 | VIP:$50
Price includes materials, firing and light refreshments.
Class is for 16+
Please email us at 3girlsandakiln@gmail.com to reserve your space and to ask any questions you may have about our classes and creative sessions!
Highlights
Art • Art Workshop • Design • String Art • Workshop
More info
3girlsandakiln@gmail.com
The venue
Camana Bay
It is Grand Cayman's most exclusive and recently fashionable shopping destination. It is one of the most crowded tourist attractions on the count of being the home of licensed stores of many international brands, all gathering in Camana Bay. Here you can find the latest fashion for men and women, Caribbean resort wear, designer swimwear, accessories, duty-free watches and jewellery, luxury skincare, cosmetics, bookstores, children's games and toys, amongst many options of entertainment.
Address
Phone
Email
info@camanabay.com
Website
Highlights
N/A
Follow them