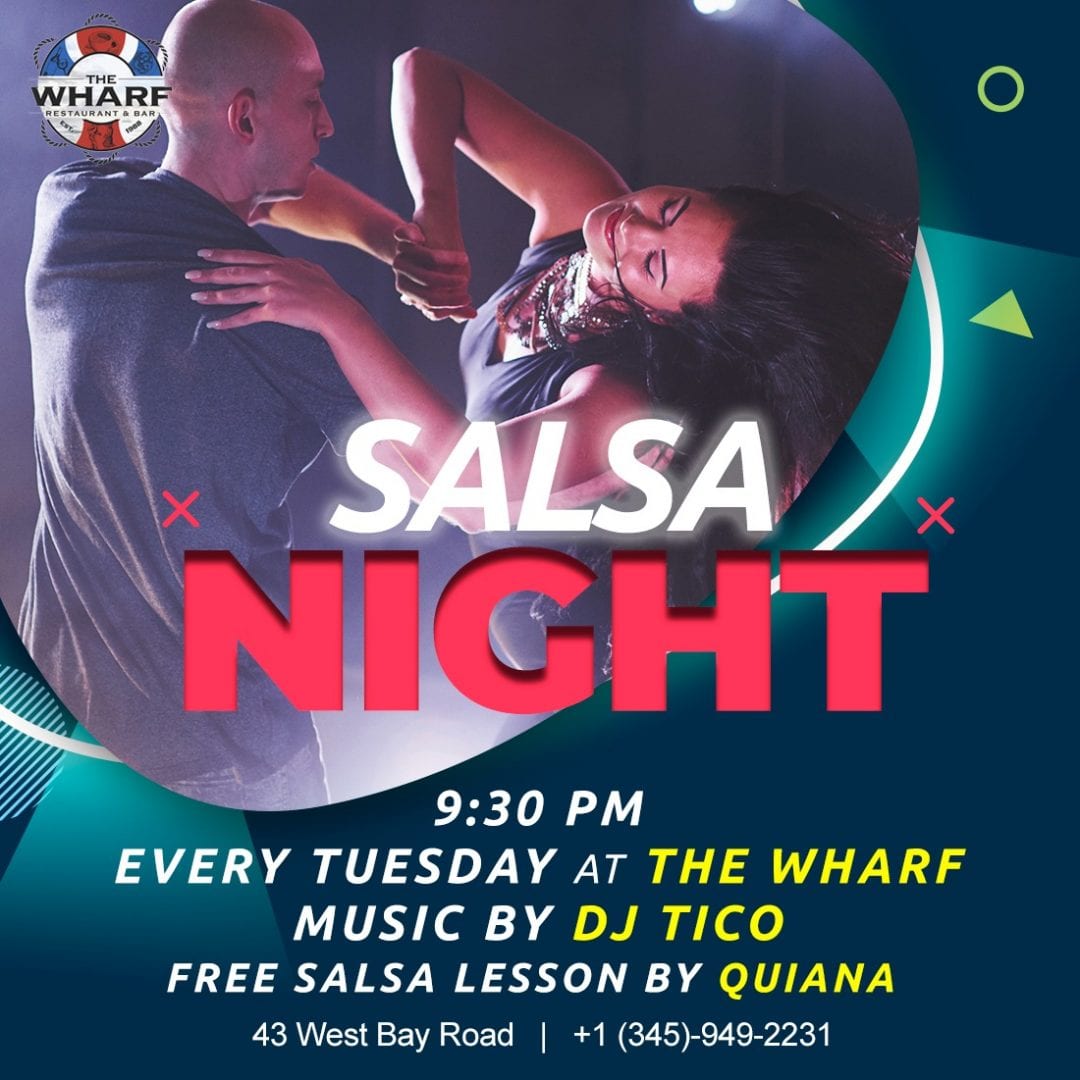 Dine and Dance the night away! It's what we do when the lights go down on Tuesdays at The Wharf! It's where we mingle, where we laugh, love and dance!
When the beat drops, the feet and hips move the way intended when thinking SALSA! Quiana is teaching the steps from 9.30  pm and then the dancefloor opens and heats up right after!
Longing for rhythm, togetherness, food, drinks and incredible contagious VIBES ONLY!
Come for dinner, stay to dance, audience much needed too!
Who's playing
DJ Tico • Quiana Salsa Queen
Highlights
Dancing • Drinks • Latin Party • Live DJ • Salsa • Salsa Lesson
More info
Tel: 1 (345) 949 2231
The venue
The Wharf Restaurant And Bar
For 30 years, The Wharf has been Cayman's top Oceanside restaurant. Impeccable cuisine, with tables overlooking the start of Seven Mile Beach. They have an International a la carte menu and a top wine list of over 300 vintage bottles. Why stop there? After a premium dinner, put on your dancing shoes and enjoy the Port of Call seaside bar, where they have themed parties almost every weekend.
Address
43 West Bay Road
Seven Mile Beach
Phone
Email
info@wharf.ky
Website
Highlights
Indoor/Outdoor Seating, Outdoor Bar, Sunset View, Waterfront
Follow them