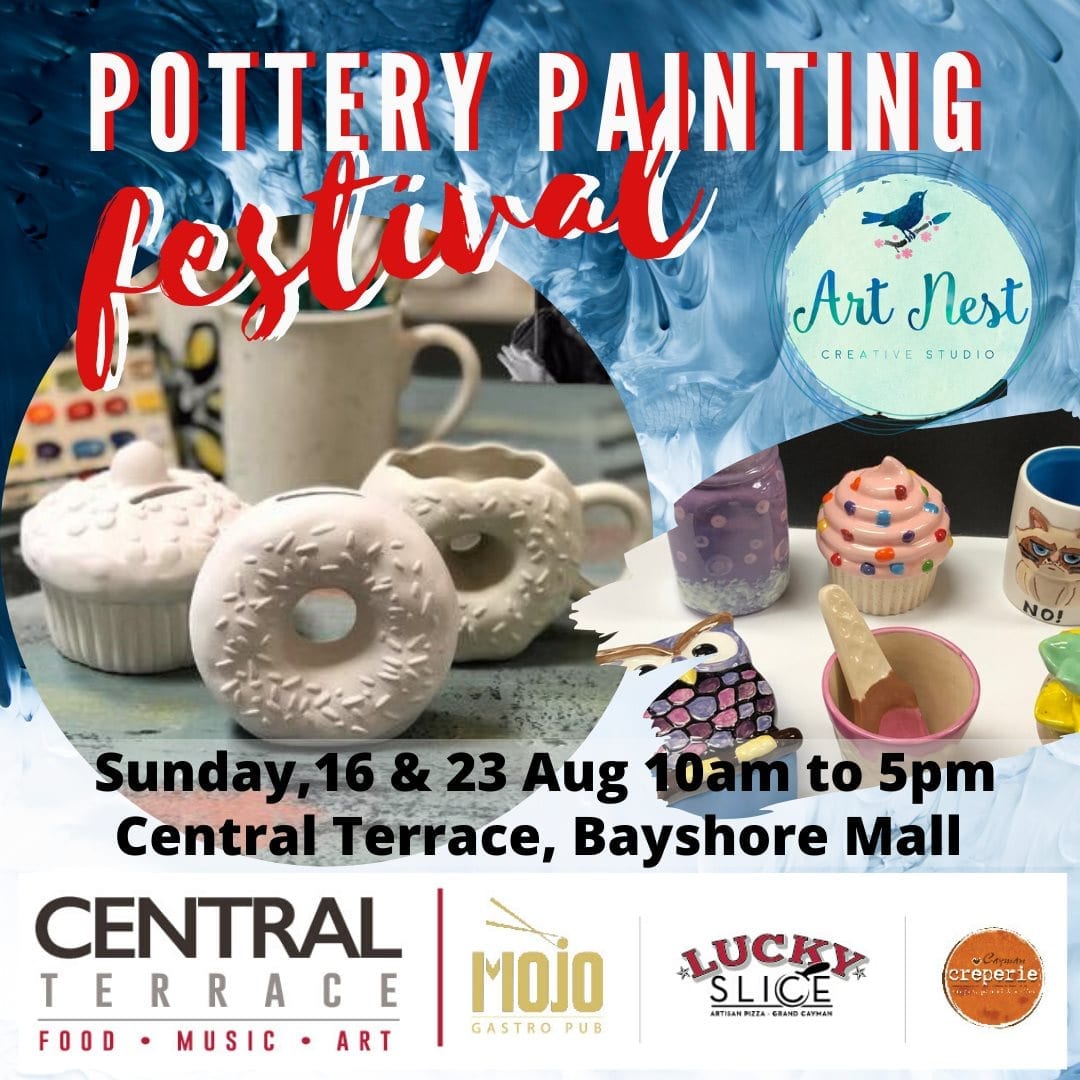 Join us as at our first mobile pottery painting festival on the Central Terrace of Lucky Slice, Cayman Creperie and Mojo at Bayshore Mall in the heart of George Town.
Enjoy delicious food from Central Terrace restaurants while you choose from hundreds of pieces of pottery to paint.
If you are looking for a great family-friendly event on a weekend, we will be hosting the festival over two Sundays (possibly three if needed!) 16 & 23 August from 10am to 5pm.
Prices start at $15 and up (depending on size of piece). You have the choice of sitting inside or outdoors.
You can collect your pottery on the following Sunday from the same location!
Highlights
Art • Festival • Pottery Painting • Workshop
The venue
Lucky Slice Pizza
With traditional custom-made patties, Lucky Slice is the home of the biggest pizza (20'')  in the whole Cayman Islands. Vegetarian pizzas are done with the hand-made dough, fresh veggie cheese and locally sourced vegetables. Cayman Creperie is Lucky Slice's sister, offering a formal dining option.
Address
Phone
Email
order@cayman.pizza
Website
Highlights
Kids-Friendly, Vegan/Veggie Options
Follow them