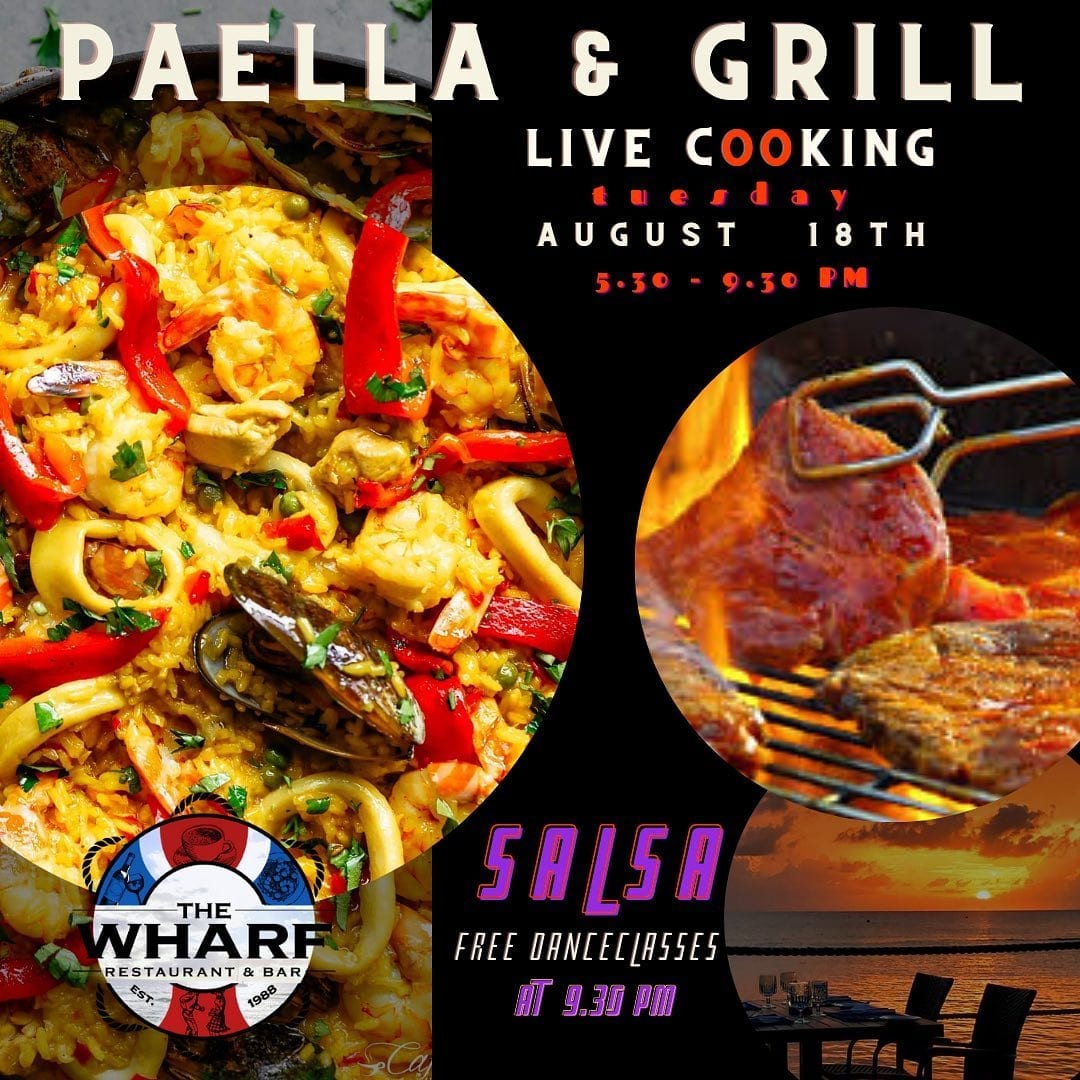 And just like this your salsa Tuesday at the wharf just became even more fierce & flavorful! Live cooking stations with paella and grill give you all the options your heart can possibly desire!
Smoky flavors in the air are adding additional rustic charm for a beautiful night at the starlit wharf before the dancing begins at 9.30 pm where @quianaerb is teaching free salsa classes.
See you tomorrow – for larger tables call 9492231 or info@wharf.ky
Highlights
Food • Live Cooking • Paella • Salsa free lessons
More info
Tel: 9492231
info@wharf.ky
The venue
The Wharf Restaurant And Bar
For 30 years, The Wharf has been Cayman's top Oceanside restaurant. Impeccable cuisine, with tables overlooking the start of Seven Mile Beach. They have an International a la carte menu and a top wine list of over 300 vintage bottles. Why stop there? After a premium dinner, put on your dancing shoes and enjoy the Port of Call seaside bar, where they have themed parties almost every weekend.
Address
43 West Bay Road
Seven Mile Beach
Phone
Email
info@wharf.ky
Website
Highlights
Indoor/Outdoor Seating, Outdoor Bar, Sunset View, Waterfront
Follow them