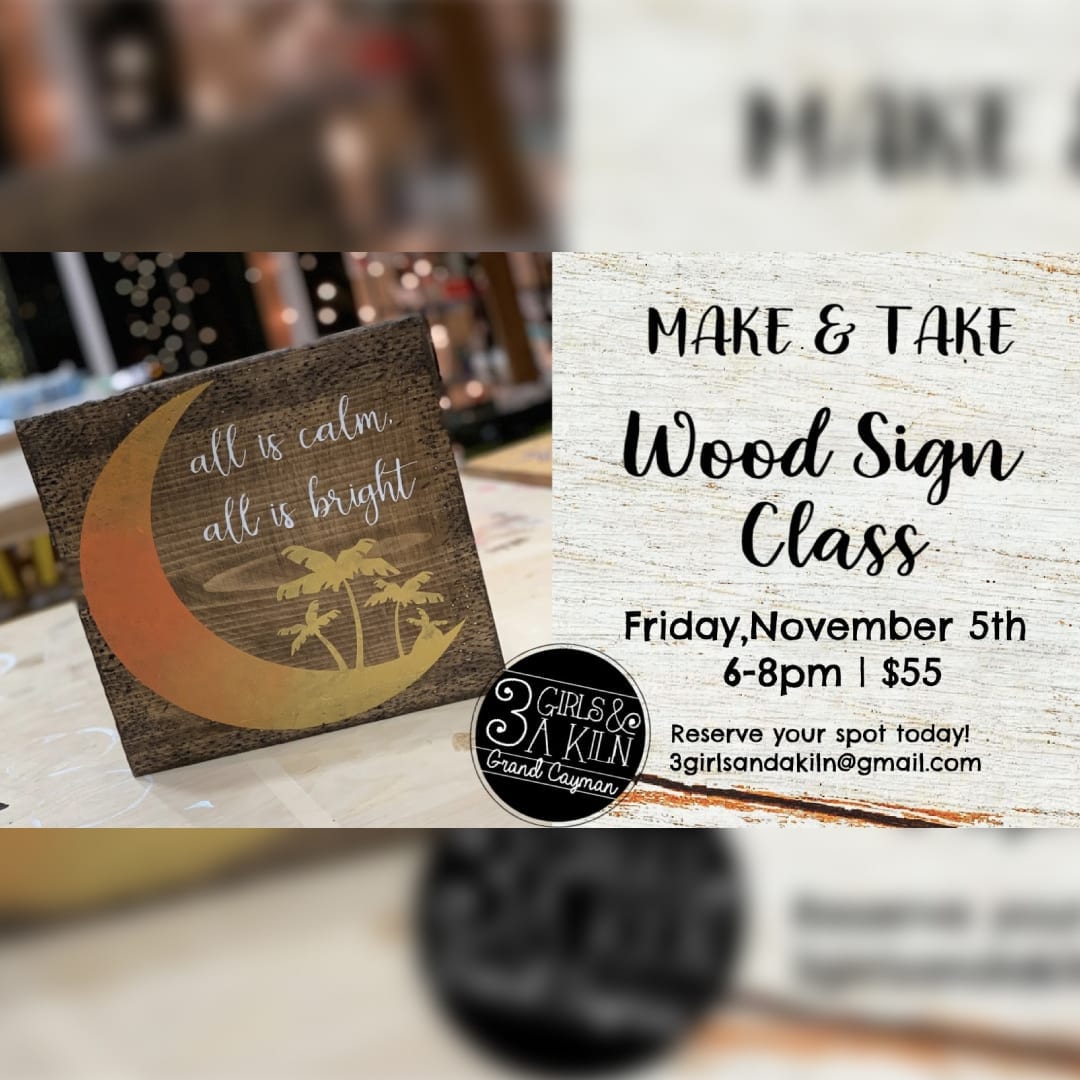 Are you BOARD? WOOD you like a something new and fun to make? Our DIY Wood Sign making class is sure to be the perfect date night, girls' night or anything-at-all night! Join the 3GK ladies for a fun-filled night of knockin' wood and making signs.
Get ready to get creative with stain, paint, stencils…. and waltz on out with your very own sign perfect for your house, condo… or heck, your cat (we don't judge here at 3GK).
This class includes materials and instructions for one (1) wooden square (12×12) or one (1) long sign (5×24). The exact sign size will be dependent on design you chose. $10 extra for larger signs.
Participants will be given wood planks to distress, stain, construct and paint into finished wooden signs. Our wonderful instructors and assistants are on hand to lead them through every step. At the end, participants will have a custom wood sign they will be proud to hang for years to come. Our classes will offer low VOC stain options and water based paint, so the impact on the environment is minimal. Participants will have an opportunity to pick their own design from over 30 of our designs!
Highlights
Art Workshop • Painting Lesson • Wood Sign
More info
3girlsandakiln@gmail.com
The venue
3 Girls and a Kiln
We are an art collective of three artists in Grand Cayman, Cayman Islands. Coming from different art backgrounds, we each bring something new and different to the studio. 3 Girls and a Kiln creates ceramics, paintings and upcycling/repurposing gifts.
Address
53 Market Street Unit 4A
George Town
Phone
Email
3girlsandakiln@gmail.com
Website
http://www.3girlsandakiln.com/
Highlights
Art, Art Lessons, Painting, Workshop
Follow them