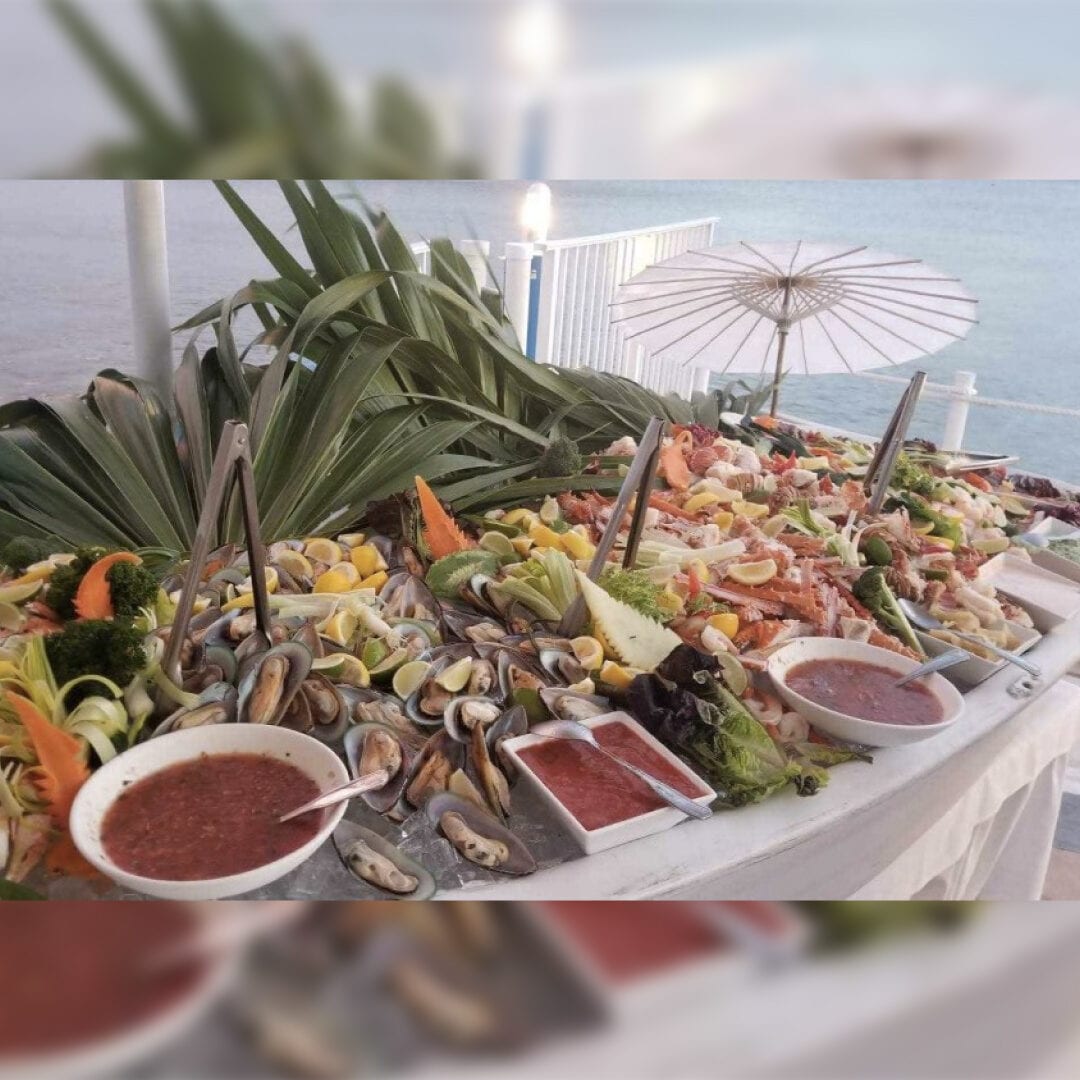 The beauty of Cayman is you find diversity anywhere you look: in people, in culture and foremost in food.
Join The Wharf every Sunday where they explore Cayman's culinary culture in detail with their newly launched local brunch buffet. The multi-station feast is filled with local flavours, including callaloo and salt fish, BBQ chicken, rice 'n' beans, local pumpkin, seafood and more – always made using locally grown and harvested ingredients.
Highlights
BBQ • Brunch • Buffet • Drinks • Local Cuisine
More info
Tel: 1 (345) 949 2231
The venue
The Wharf Restaurant And Bar
For 30 years, The Wharf has been Cayman's top Oceanside restaurant. Impeccable cuisine, with tables overlooking the start of Seven Mile Beach. They have an International a la carte menu and a top wine list of over 300 vintage bottles. Why stop there? After a premium dinner, put on your dancing shoes and enjoy the Port of Call seaside bar, where they have themed parties almost every weekend.
Address
43 West Bay Road
Seven Mile Beach
Phone
Email
info@wharf.ky
Website
Highlights
Indoor/Outdoor Seating, Outdoor Bar, Sunset View, Waterfront
Follow them