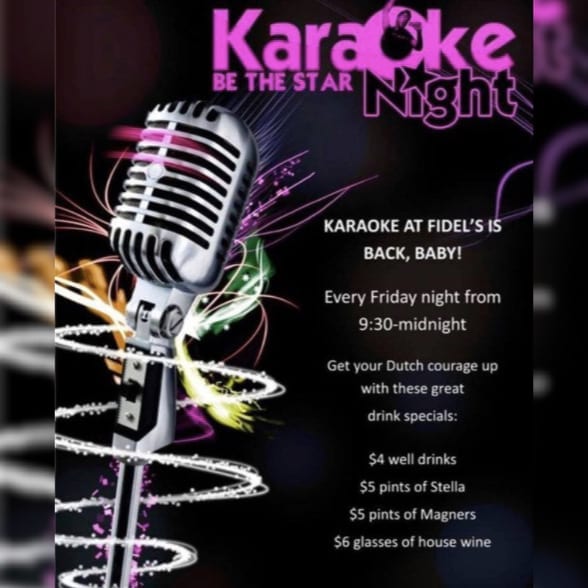 Every friday!
Highlights
Drinks • Karaoke • Singing
The venue
Fidel Murphy's Public House
Cayman's oldest Public House and traditional pub. This is a place full of expats and locals who love to watch the English Premiere League or UFC. Lots of Draft Beer and a homemade menu: Fish and Chips, Burgers, Yorkshire pudding. Fidel's hosts a lot of activities like the Carvery or Rockstar Karaoke nights. A very active hot spot!
Address
Queen's Court Plaza
Seven Mile Beach
Phone
Email
N/A
Website
Highlights
Bar, Breakfast, Family Friendly, Free Wi-Fi, Happy Hour, Kids Menu, Kids-Friendly, Sports TV, Take-Out Service
Follow them