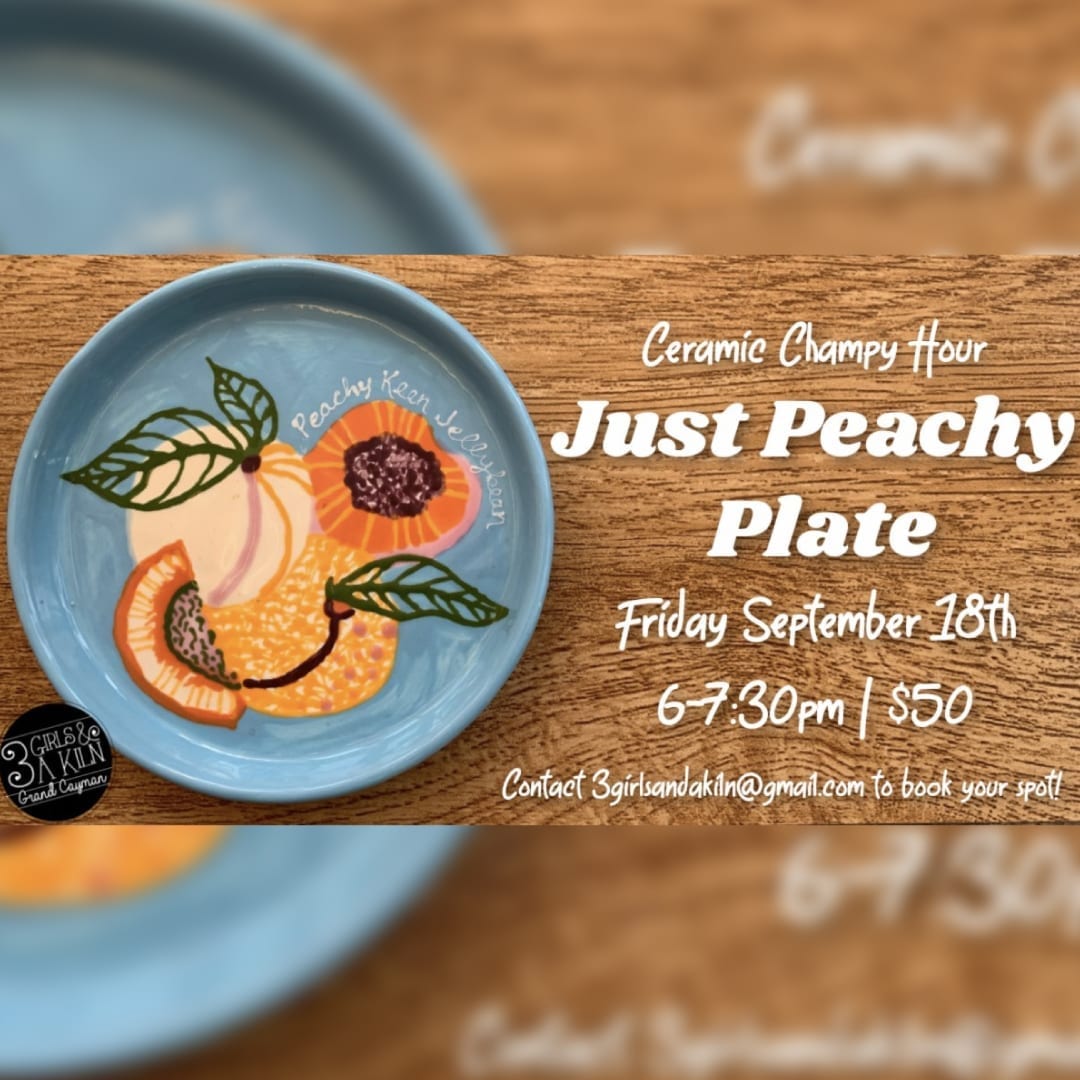 In our 'Peachy Keen' project session, we'll be teaching lettering and glazing techniques that are sure to help you 'Practice what you Peach' in the studio! You'll get a small dish/plate to glaze with a glass of Prosecco in hand… at our infamous Champy Hour!
Project Class – In our new 'Project Classes', we pick a decorating/painting project and walk you through step by step directions to "(hopefully!) end up with a similarly outstanding result ; )
Cost: $45 for one plate | VIP $35
Open to adults ages 17+
Please email us at 3girlsandakiln@gmail.com to reserve your space and to as any questions you may have about our classes and creative sessions!
Highlights
Art • Art Workshop • Glazing • Lettering • Workshop
More info
3girlsandakiln@gmail.com
The venue
3 Girls and a Kiln
We are an art collective of three artists in Grand Cayman, Cayman Islands. Coming from different art backgrounds, we each bring something new and different to the studio. 3 Girls and a Kiln creates ceramics, paintings and upcycling/repurposing gifts.
Address
53 Market Street Unit 4A
George Town
Phone
Email
3girlsandakiln@gmail.com
Website
http://www.3girlsandakiln.com/
Highlights
Art, Art Lessons, Painting, Workshop
Follow them