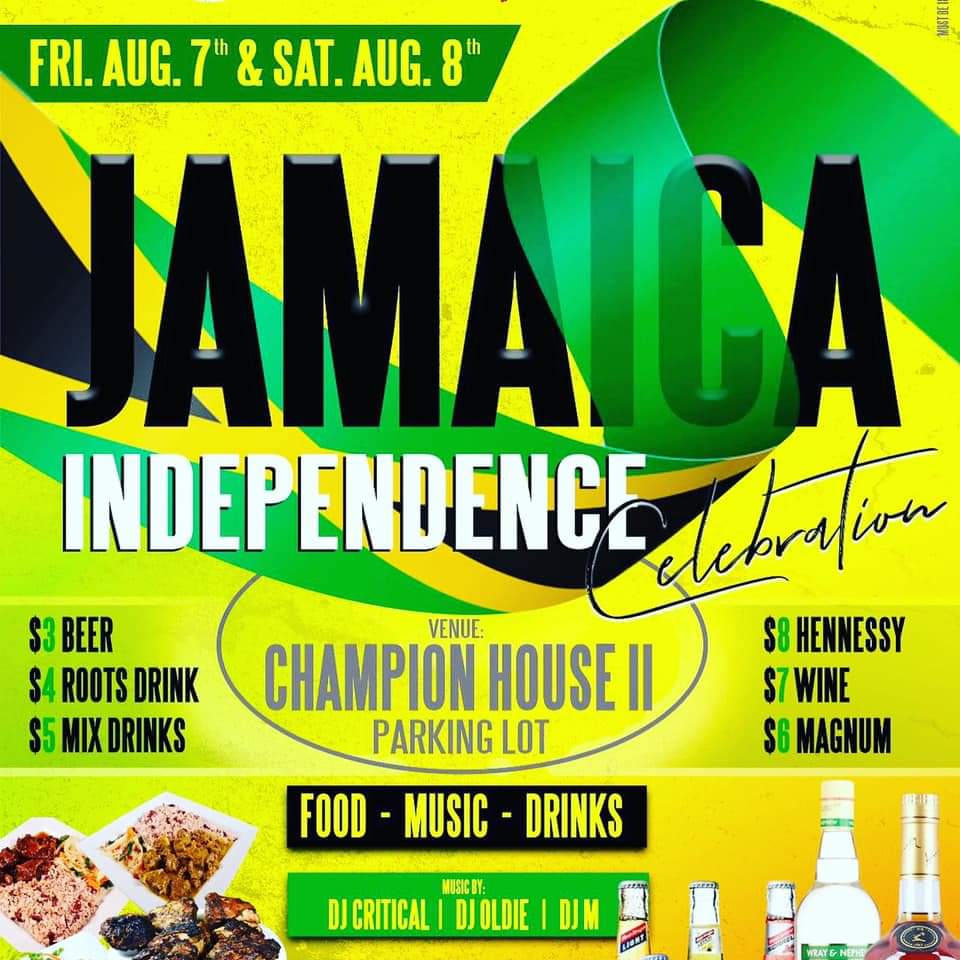 Jamaican independence was granted on August 6th 1962 and each year the date is dedicated to the remembrance of Jamaican history.
Come and Celebrate with US this Weekend at Champion House II parking lot as we honor 58 years of Independence!
Highlights
Drinks • Food • Music
More info
Tel: 916 5736
The venue
Champion House II
This has been a concurred spot for both residents and tourists since de 1980s. Authentic Caymanian dishes with twists from Europe, Asia and Africa. Daily Buffets Menus, Catering Services, Brunch every Sunday. The special thing about Champion House are their generous portions on anything you order.
Address
Phone
Email
chamrest@candw.ky
Website
Highlights
N/A
Follow them