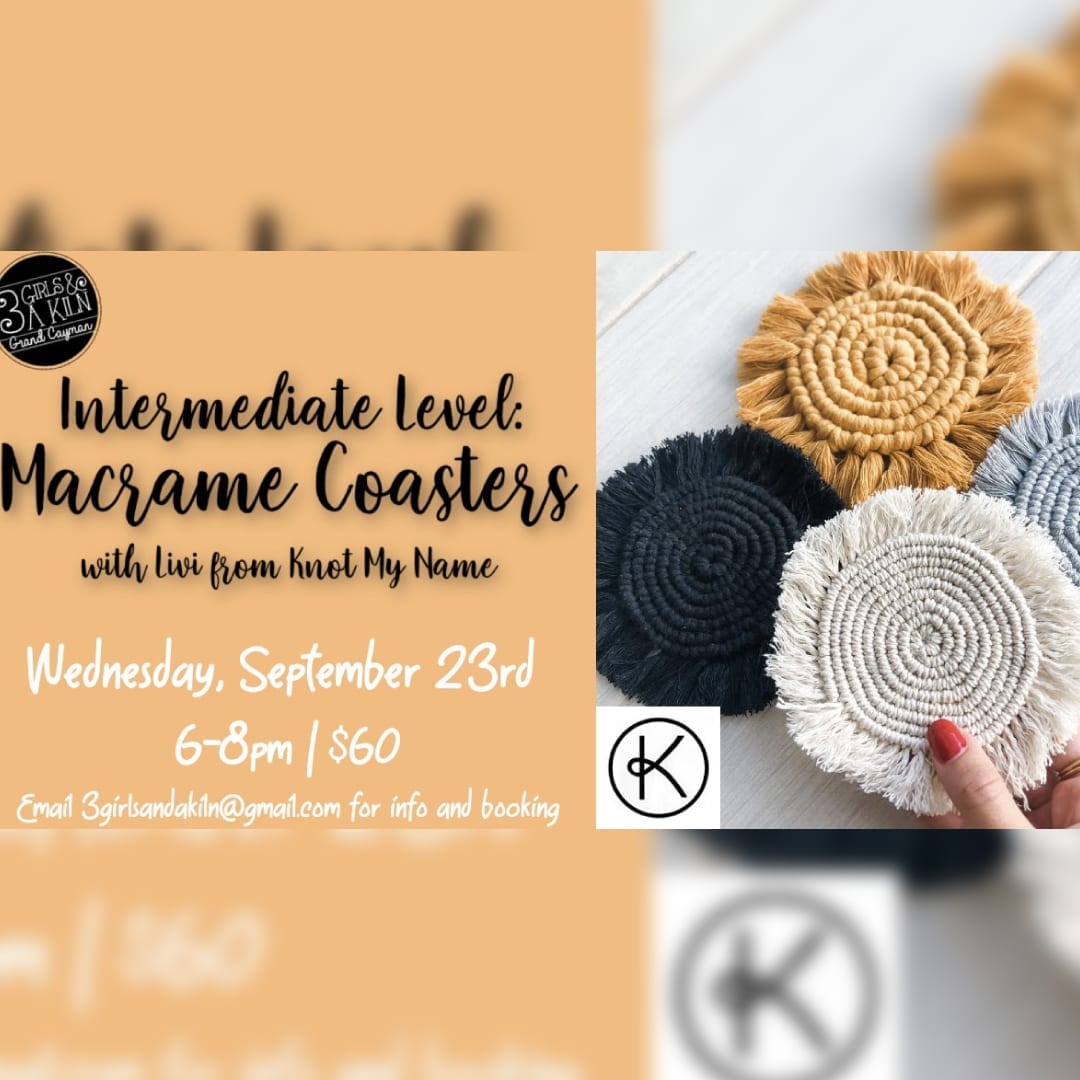 Join Livi of Knot My Name as she guides you through the making of beautiful macrame coasters that will give your home the perfect boho touch. If not for your home these coasters make perfect gifts for family or friends.
This intermediate Macramé class is a great opportunity to use the skills you learned from the Introduction to Macramé class to create your very own home decor products.
Macramé, which was extremely popular in the 70s, is now back as current global homeware trend. A glance around various shops, yoga studios and houses on the island will confirm that Cayman is catching on to this trend.
At Knot My Name, we love the versatility that Macramé brings which enables artists to create a wide range of products including wall art designs (see our Cayman maps in 3 Girls and a Kiln for inspiration!), beach bags, coasters and jewellery.
All materials and equipment will be provided along with light snacks.
Highlights
Art Workshop • Macrame Coaster Workshop
The venue
3 Girls and a Kiln
We are an art collective of three artists in Grand Cayman, Cayman Islands. Coming from different art backgrounds, we each bring something new and different to the studio. 3 Girls and a Kiln creates ceramics, paintings and upcycling/repurposing gifts.
Address
53 Market Street Unit 4A
George Town
Phone
Email
3girlsandakiln@gmail.com
Website
http://www.3girlsandakiln.com/
Highlights
Art, Art Lessons, Painting, Workshop
Follow them