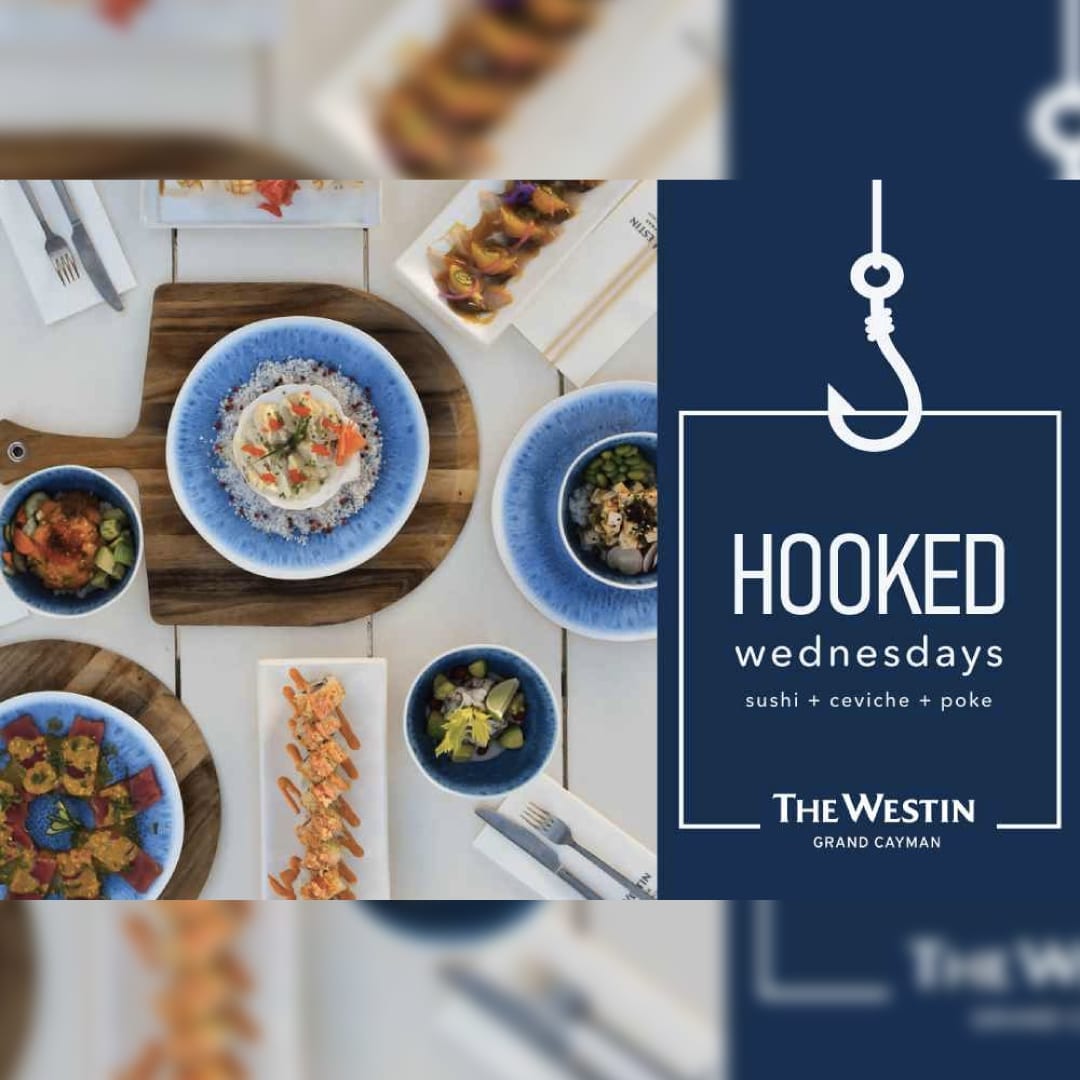 Calling all sushi, ceviche, and poke lovers…
This and every Wednesday, Tortuga's award-winning culinary team will be whipping up a melting pot of fresh fish cuisine at "HOOKED," their all-new sushi, ceviche, and poke night.
Head on over to Tortuga Beach Grill and Bar and indulge in a seafood lovers paradise with ocean views, tranquil surroundings, and an impressive menu featuring: Sliced Hamachi, Yellowfin Tuna Tiradito, Octopus Poke, Aburi Scallop Nigiri, and more!
Highlights
Ceviche • Food • Fresh Fish Cuisine • Poke • Sushi
More info
Tel: 1 (345) 321 5513
The venue
Tortuga Beach Grill & Bar
A beach-casual spot, it features an outdoor grill where you can watch your dish being done. Burgers, Pizzas, Fish Tacos. Their Friday nights Beach BBQ is really popular. There's live music daily and public movie screenings on their big cinema screen Tortuga Beach Grill and Bar is located at the Westin's Resort at Seven Mile Beach.
Address
Westin Grand Cayman
Seven Mile Beach
Phone
Email
N/A
Website
https://www.westingrandcayman.com
Highlights
Award Winning Chef, Outdoor Bar, Outdoor Seating, Pool bar, Pool tables, Signature Cocktails, Sunset View, Waterfront
Follow them
N/A