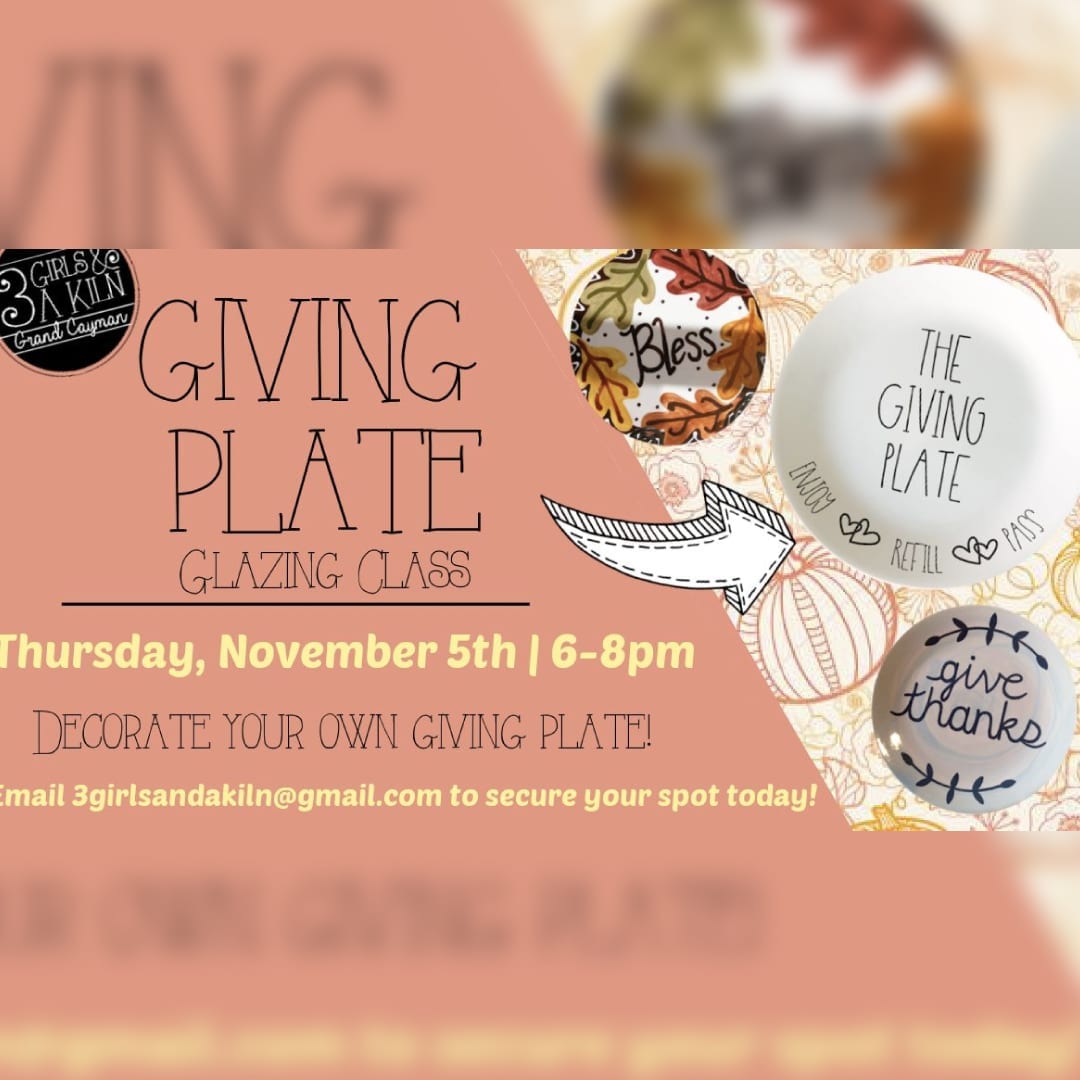 What's a better reason for the season then friendships, traditions and giving thanks…(well, and mince pies, cornbread stuffing and mulled wine and pumpkin pie… need I go on?). Giving plates are a great way to start a fabulous tradition! A giving plate is the gift that keeps on giving – and a great way to show someone that you care while giving them the opportunity to pay it forward and pass it on.
For the first time ever, 3GK will be offering a Giving Plate class – where each attendee will receive their plate and have a choice of stencils to use in which glaze a message onto the ceramic piece. Feeling brave? Go stencil free and go all out christmasy!
Highlights
Art • Painting Lesson • Plate Glazing • Workshop
More info
3girlsandakiln@gmail.com
The venue
3 Girls and a Kiln
We are an art collective of three artists in Grand Cayman, Cayman Islands. Coming from different art backgrounds, we each bring something new and different to the studio. 3 Girls and a Kiln creates ceramics, paintings and upcycling/repurposing gifts.
Address
53 Market Street Unit 4A
George Town
Phone
Email
3girlsandakiln@gmail.com
Website
http://www.3girlsandakiln.com/
Highlights
Art, Art Lessons, Painting, Workshop
Follow them