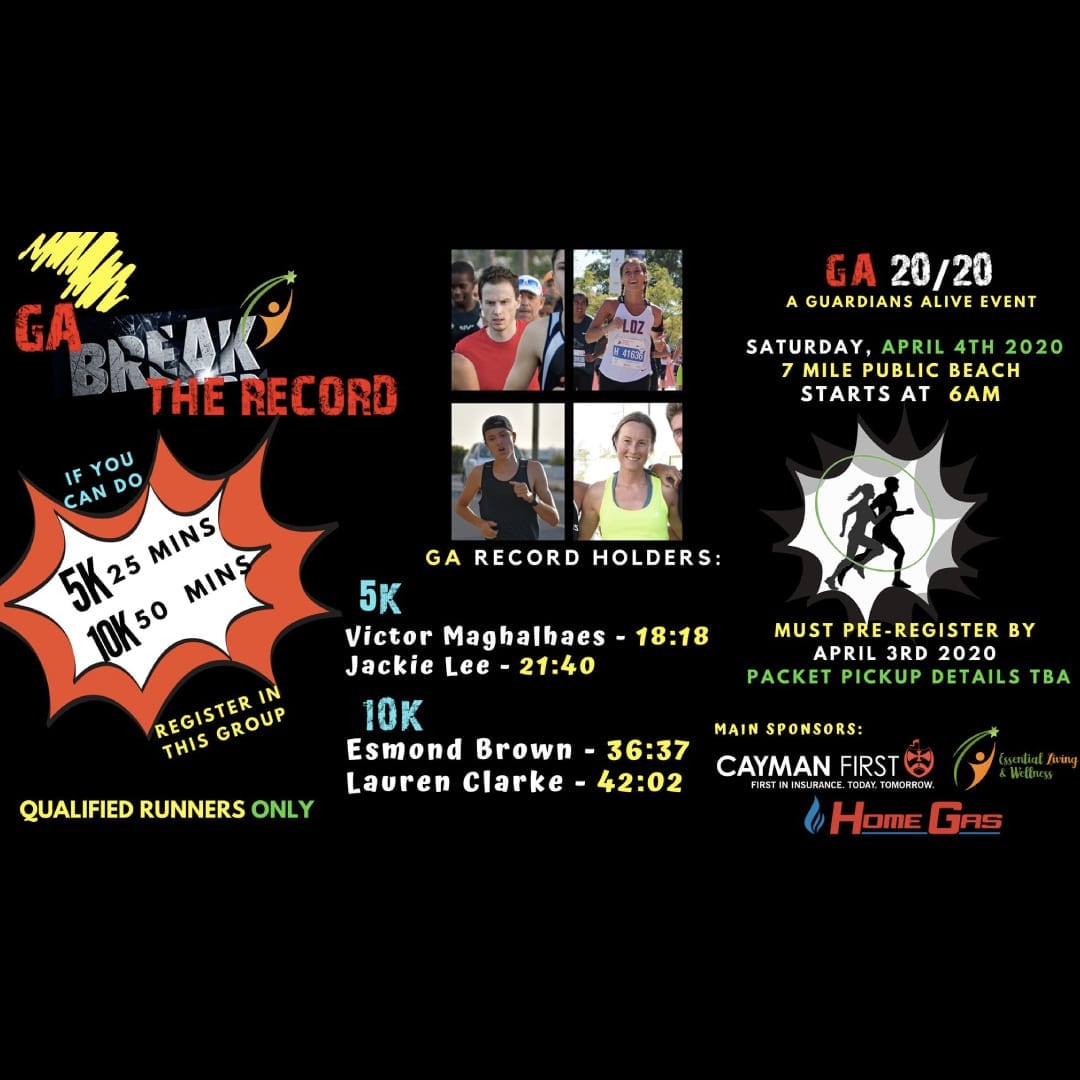 It is on the same day, you will go out at the same time and do the same route as the regular Guardians Alive participant's route. You will just be at the front of all the runners.
Your MUST pre-register in our Cayman Active "BREAK the Record" sessions by Tuesday, Mar 31st 12 noon. You will be called when your packet is ready for pickup.
The differences in this session from the Regular participants are:
1) our runners are asked to register in this session only if they are able to do a sub 25 5K and a sub 50 10K,
2) our runners are asked to run for one of our linked charities for $25. This is a Scimitar running vest for only $25.00. All funds paid goes to the charity you pick.
3) You can join another fundraising captain or do your own fundraising team for chance to win nice training prizes.
4) There will be a trophy for the male/female Record Breaker/1st place.
Highlights
Charity • Exercise • Healthy • Running
The venue
Camana Bay
It is Grand Cayman's most exclusive and recently fashionable shopping destination. It is one of the most crowded tourist attractions on the count of being the home of licensed stores of many international brands, all gathering in Camana Bay. Here you can find the latest fashion for men and women, Caribbean resort wear, designer swimwear, accessories, duty-free watches and jewellery, luxury skincare, cosmetics, bookstores, children's games and toys, amongst many options of entertainment.
Address
Phone
Email
info@camanabay.com
Website
Highlights
N/A
Follow them