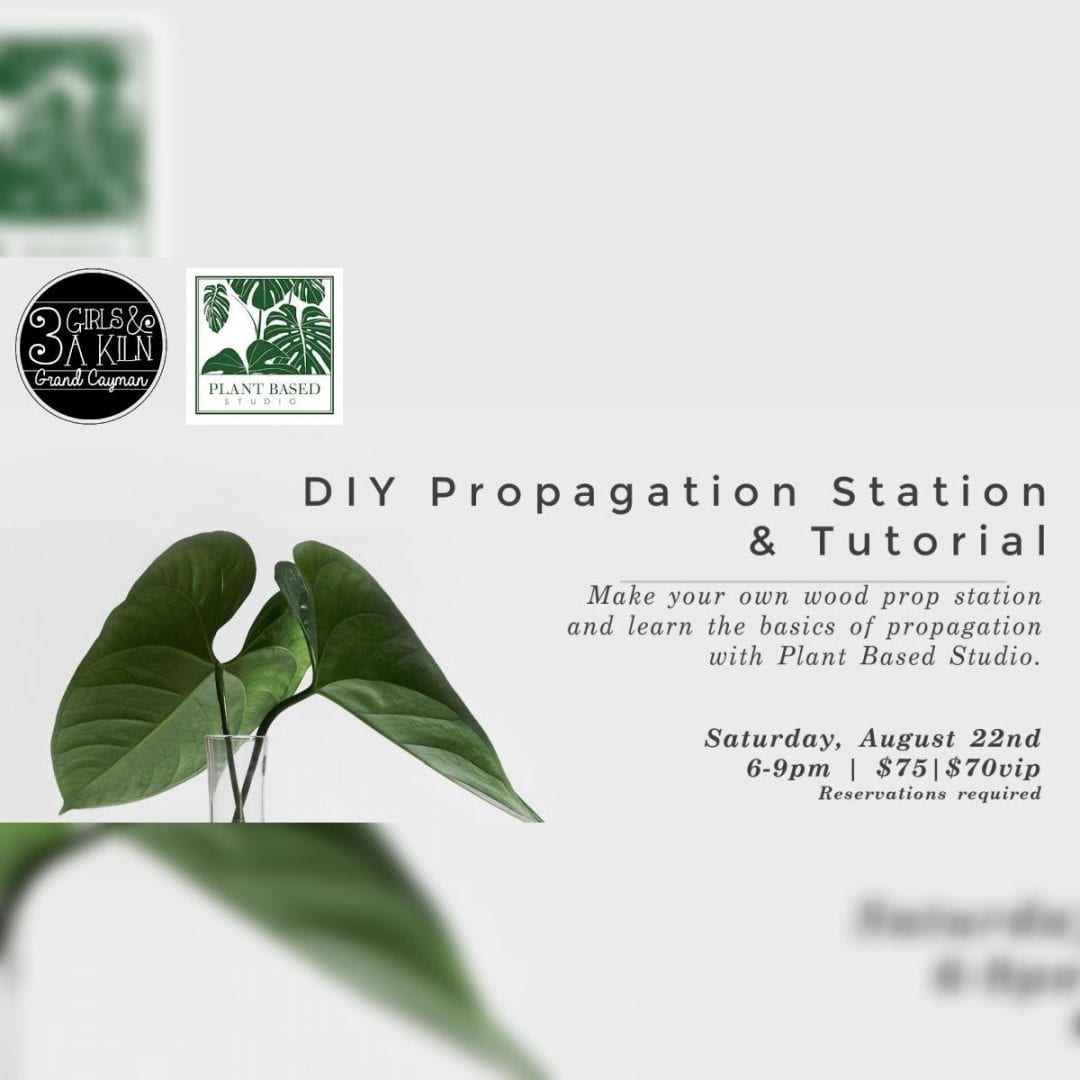 What's a Propagation Station? A plant based growing dream for all occasions!
Join the girls from 3 Girls and a Kiln (Aimee, Claire and Debs) AND Blair from Plant Based Studio for a class sure to enhance that green thumb… both creatively and in the garden! Not only will this collaborative workshop be both informative and creative – but you'll walk away with a perfect spot for those plant propagation creations.
In case you have a couple questions:
What is propagation? Propagation is the act of producing a new plant from a parent plant.
What will you be doing in the class? You will be making your own propagation station by incorporating a water station into a trendy wood sign that you will be distressing, staining and painting after picking one of of the fun stencils (
http://www.3girlsandakiln.com/make-and-take
) before coming to class.
While your paint is drying on your station, Blair will walk you through the ins and outs of water propagation as well as other propagation methods often used with houseplants. To finish it off, we will attach a vessel to the station and fill it with our plant clippings. End result – a gorgeous propagation station that can be mounted on the wall or anywhere that you take clippings.
Cost: CI$75 | CI$70 VIP
Class is for adults 18+
Please email us at 3girlsandakiln@gmail.com to reserve your space and to ask any questions you may have about our classes and creative sessions!
Highlights
Art • Plant Workshop • Workshop
More info
3girlsandakiln@gmail.com
The venue
3 Girls and a Kiln
We are an art collective of three artists in Grand Cayman, Cayman Islands. Coming from different art backgrounds, we each bring something new and different to the studio. 3 Girls and a Kiln creates ceramics, paintings and upcycling/repurposing gifts.
Address
53 Market Street Unit 4A
George Town
Phone
Email
3girlsandakiln@gmail.com
Website
http://www.3girlsandakiln.com/
Highlights
Art, Art Lessons, Painting, Workshop
Follow them