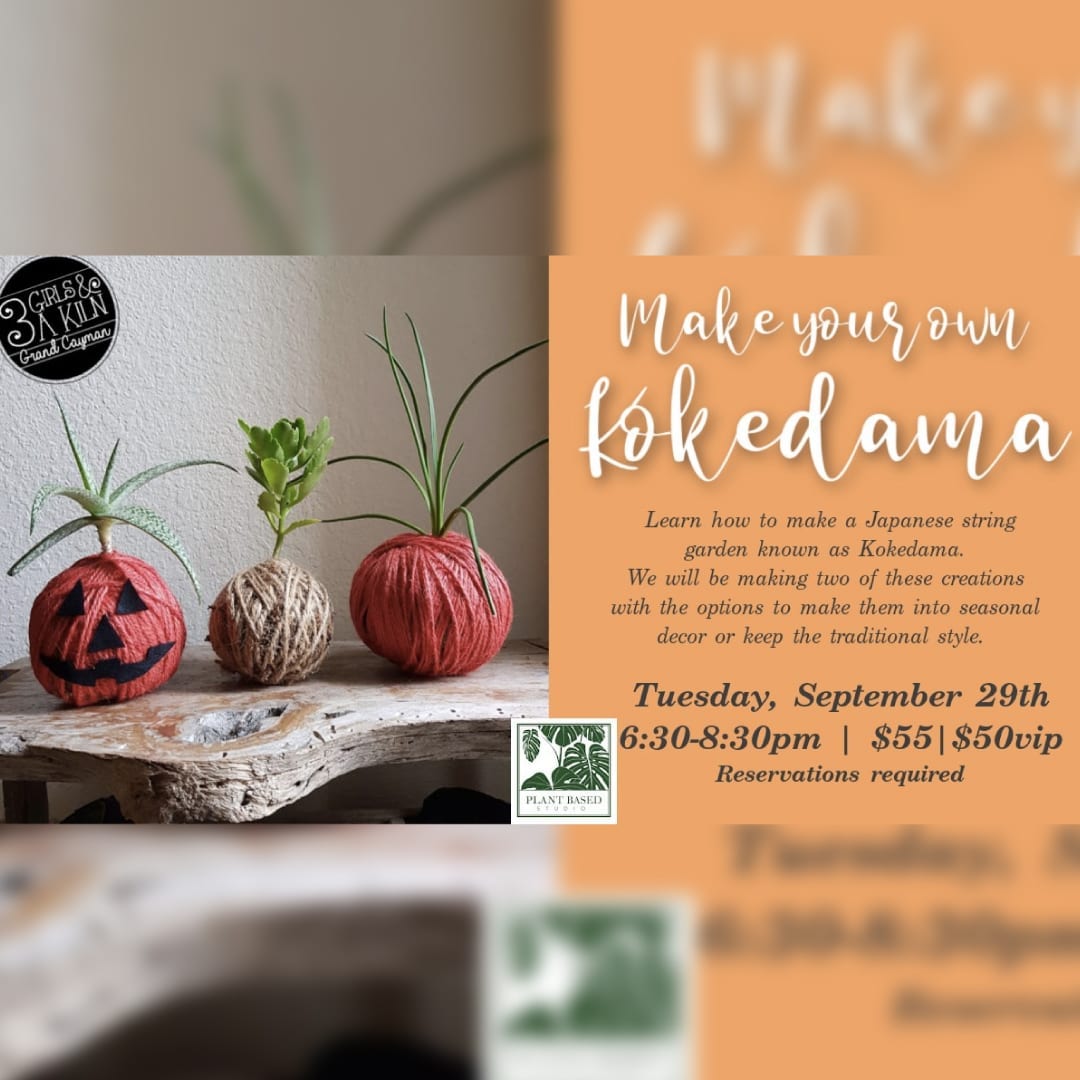 Join Blair from Plant Based Studio to learn how to make a Japanese string garden known as Kokedama. We will be making two of these creations with the options to make them into seasonal decor or keep the traditional style.
Kokedama is a style of Japanese bonsai in which a plant's root system is wrapped in moss and bound with string, transforming it into a living sculpture. Loosely translated, koke means 'moss' and dama means 'ball'.
These decorative hanging plants are a strikingly beautiful accent for any room at home. There are many different plants that can thrive in a kokedama planting, and in this class, we'll explore all of the different options and and add a Autumn twist as well.
Class is $55 per person and $50 for VIP.
Highlights
Art Workshop • Kokedama • Kokedama Planting
The venue
3 Girls and a Kiln
We are an art collective of three artists in Grand Cayman, Cayman Islands. Coming from different art backgrounds, we each bring something new and different to the studio. 3 Girls and a Kiln creates ceramics, paintings and upcycling/repurposing gifts.
Address
53 Market Street Unit 4A
George Town
Phone
Email
3girlsandakiln@gmail.com
Website
http://www.3girlsandakiln.com/
Highlights
Art, Art Lessons, Painting, Workshop
Follow them