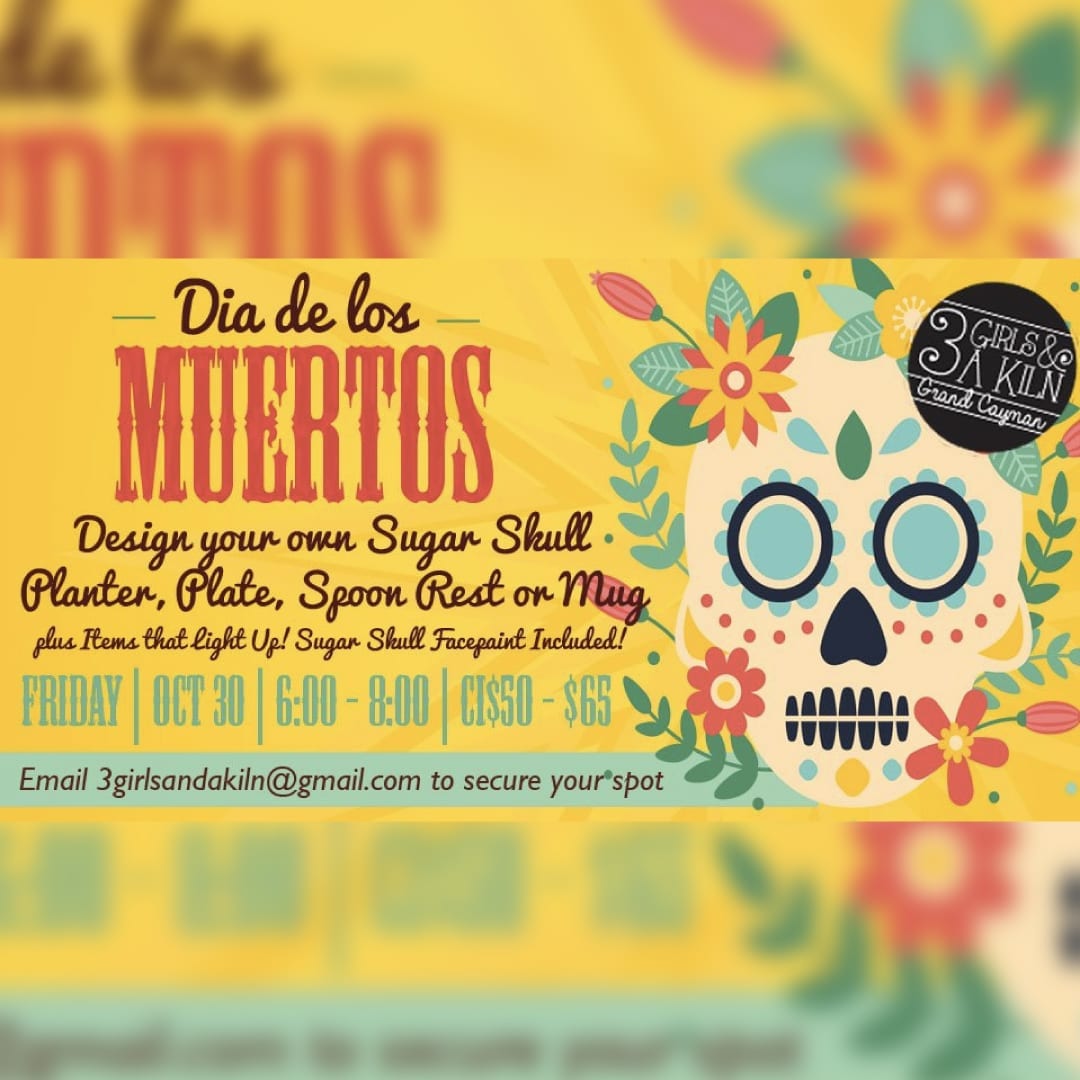 Can you get your spooky glaze on at our Day of the Dead Champy Hour? Of 'corpse' you can! There's barely any 'skull' needed to get creepily creative on our eve dedicated to all things 'Dia de los Muertos'. With sugar skull planter, plate, spoon rest and mug decorating and complimentary sugar skull face paint form 6:00 to 8:00pm- you'll be ready for a spooky night out on the town! Did we mention there's also light up items?
Highlights
Art • Dia de los Muertos • Painting Workshop • Workshop
More info
3girlsandakiln@gmail.com
The venue
3 Girls and a Kiln
We are an art collective of three artists in Grand Cayman, Cayman Islands. Coming from different art backgrounds, we each bring something new and different to the studio. 3 Girls and a Kiln creates ceramics, paintings and upcycling/repurposing gifts.
Address
53 Market Street Unit 4A
George Town
Phone
Email
3girlsandakiln@gmail.com
Website
http://www.3girlsandakiln.com/
Highlights
Art, Art Lessons, Painting, Workshop
Follow them