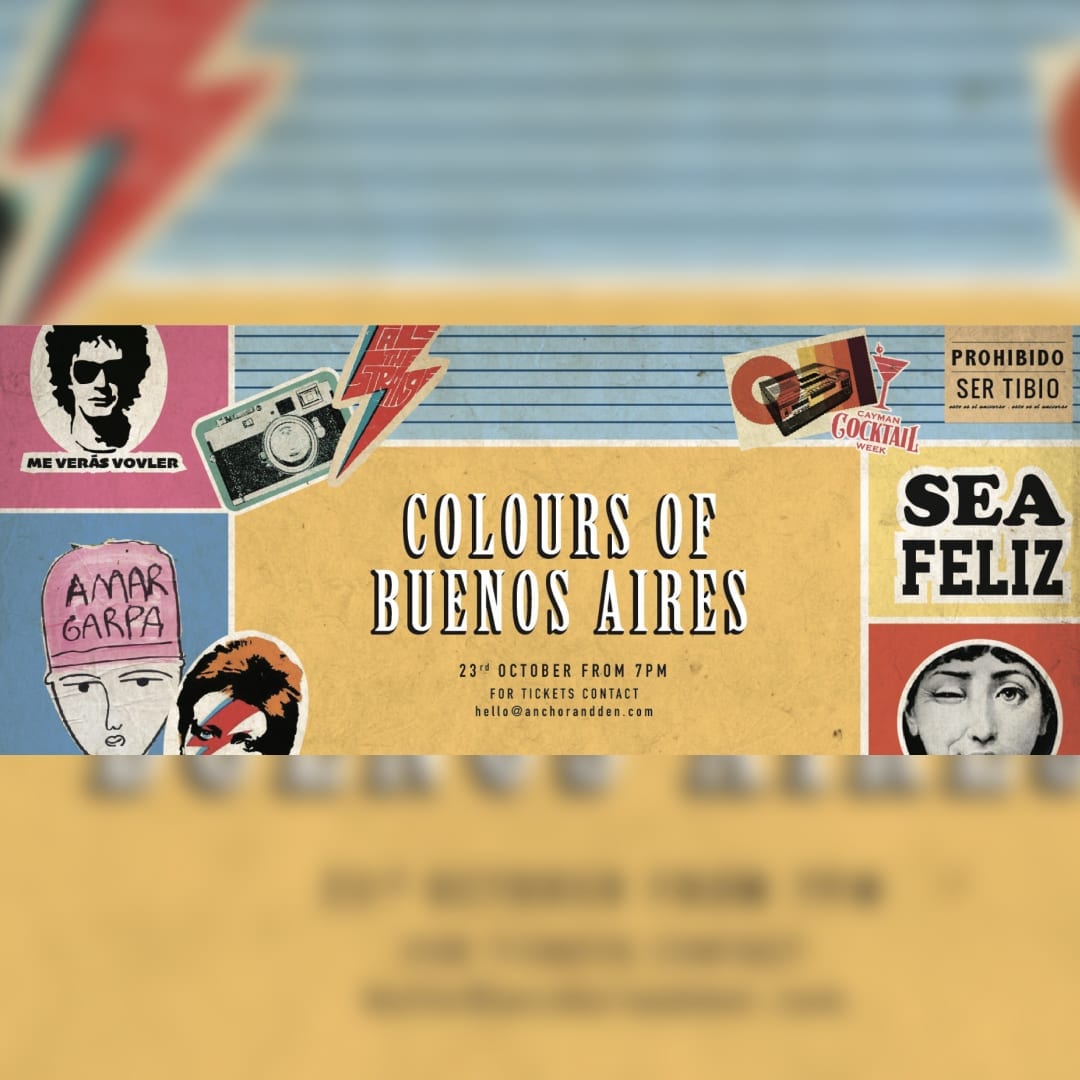 Viva Buenos Aires! Join us on Friday the 23rd of October for our much-anticipated event, Colours of Buenos Aires, in collaboration with Cayman Cocktail Week. Go on a journey with us to the vibrant capital of Argentina as we explore the soul of the city through street food and captivating cocktails. Experience its colourful diversity by embracing the passion and energy of local street artists through beautiful artwork. This metropolis is full of life and intensity, enriched with stories that are shared and entwined. As soon as you enter Anchor & Den, we will welcome you to explore our five favourite barrios of this thrilling city.
Highlights
Argentina • Cayman Cocktail Week • Cocktails • Street Food
More info
hello@anchorandden.com
The venue
Anchor & Den
An eclectic, authentic and globally inspired comfort-food menu for the diner. In the middle of it all: an inspiring, relaxing and versatile environment, where you can converse fluently with family and friends. Breakfast, Lunch and Dinner are cooked using only locally sourced products. The Sushi Bar is off the charts!
Address
389 West Bay Road
Seven Mile Beach
Phone
Email
hello@anchorandden.com
Website
Highlights
Brunch, Happy Hour, Vegan/Veggie Options, Waterfront
Follow them