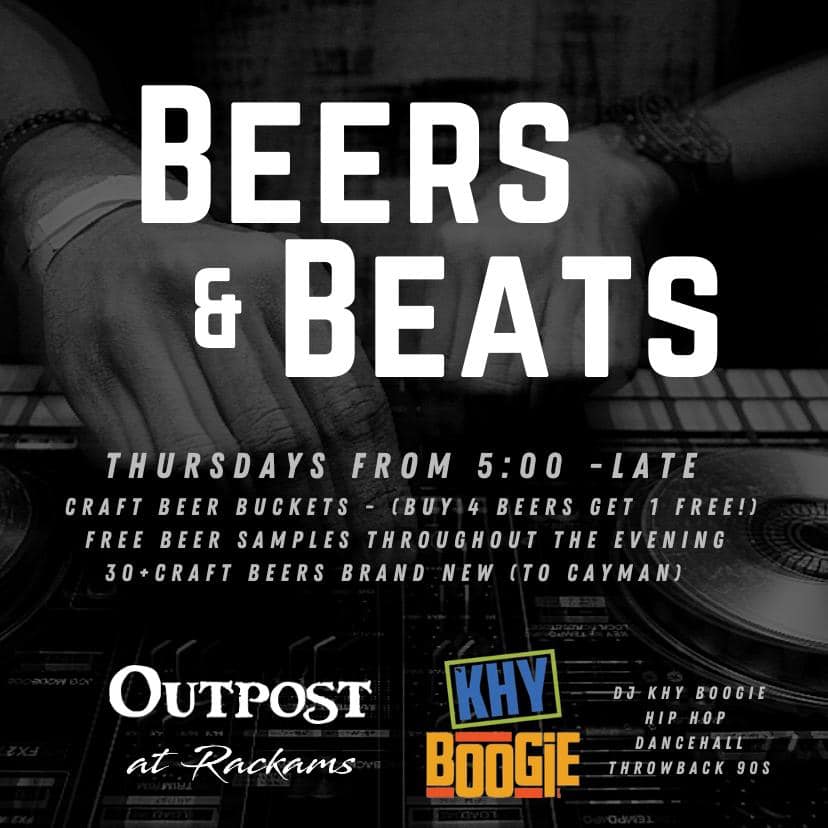 The outpost at rackams will come alive Thursday July 23rd with Dj khy Boogie bringing the energy and playing some epic beats. come out and try our selection of up to 30 different craft beers which are rated some of the best beers across America. Let the summer feelings begin!
Highlights
Craft Beer • Drinks • Live DJ • Live music
The venue
Rackam's Waterfront Bar & Grill
Rackam's Waterfront Bar & Grill in the Cayman Islands is a popular bar that serves International Caribbean and Tapas. It's been a Diver hang-out for quite some time. Try their famous Fish and Chips, Signature Cocktails and get a kick out of their entertaining staff.
Address
93 North Church Street
Seven Mile Beach
Phone
Email
rackamswaterfront@gmail.com
Website
Highlights
Happy Hour, Waterfront
Follow them