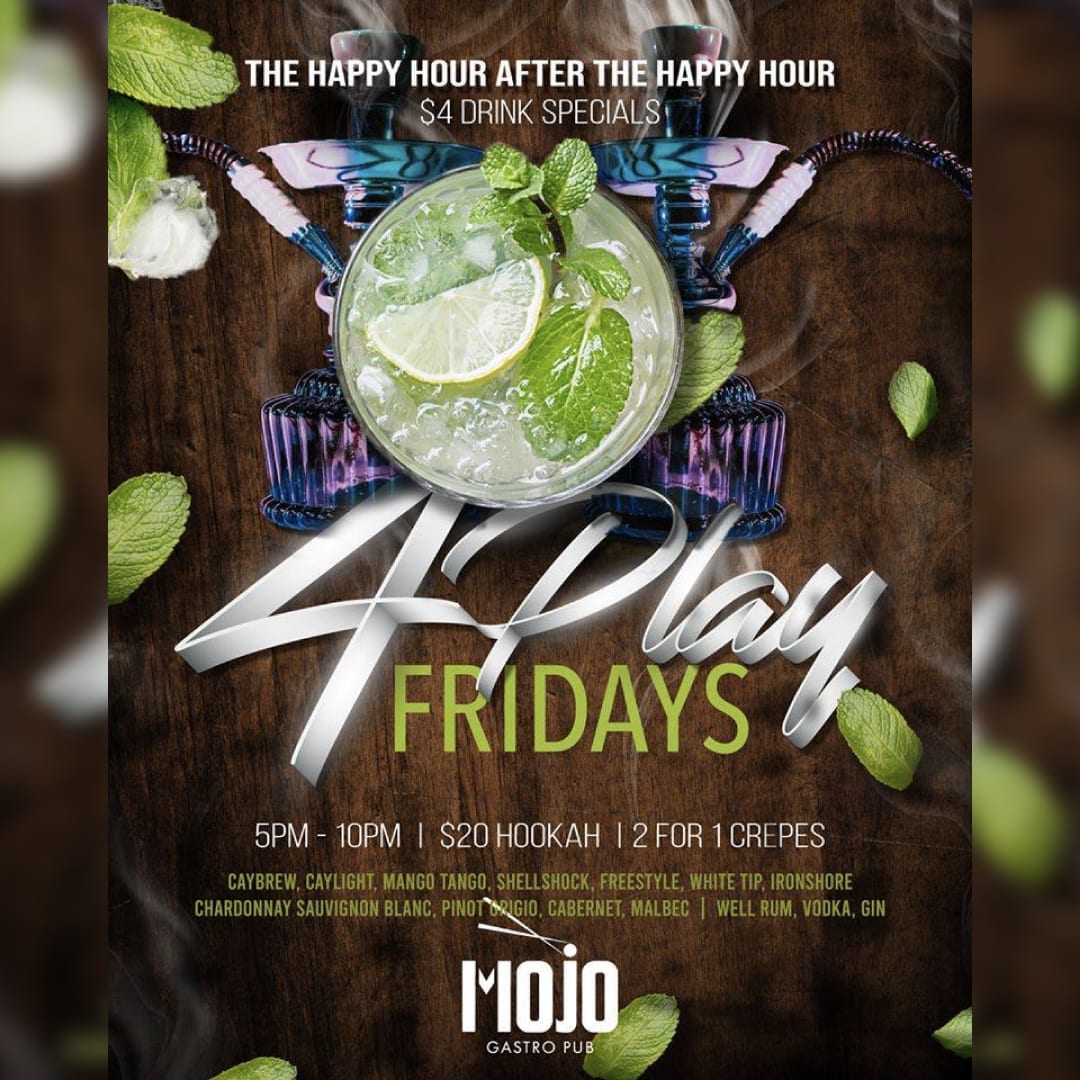 The only Happy Hour on Island where you can get Wine, Wells and local beers for just $4. Also enjoy Hookahs with multiple flavors for just $20 and unlimited coal refills until 7pm.
Located in the Central Terrace, Bayshore Mall in the heart of George Town.
It's "The Happy Hour After the Happy Hour" as we go all the way from 5:00 until 10:00pm. Come listen to amazing tunes and drink selections to get your Friday started off right.
Free parking behind Bay Shore Mall.
Highlights
Drinks • Happy Hour • Hookah • Music
The venue
Mojo Gastro Pub
A wide variety of Japanese food. Sushi Rolls. Maki Rolls. Sashimi. Nigiri. Soups. Salads and more! Beautiful ocean view or enjoy their cosy indoor seating.
Address
31 South Church Street, Bayshore Mall
George Town
Phone
Email
order@cayman.pizza
Website
Highlights
Coffee Bar, Kids-Friendly, Outdoor Seating
Follow them