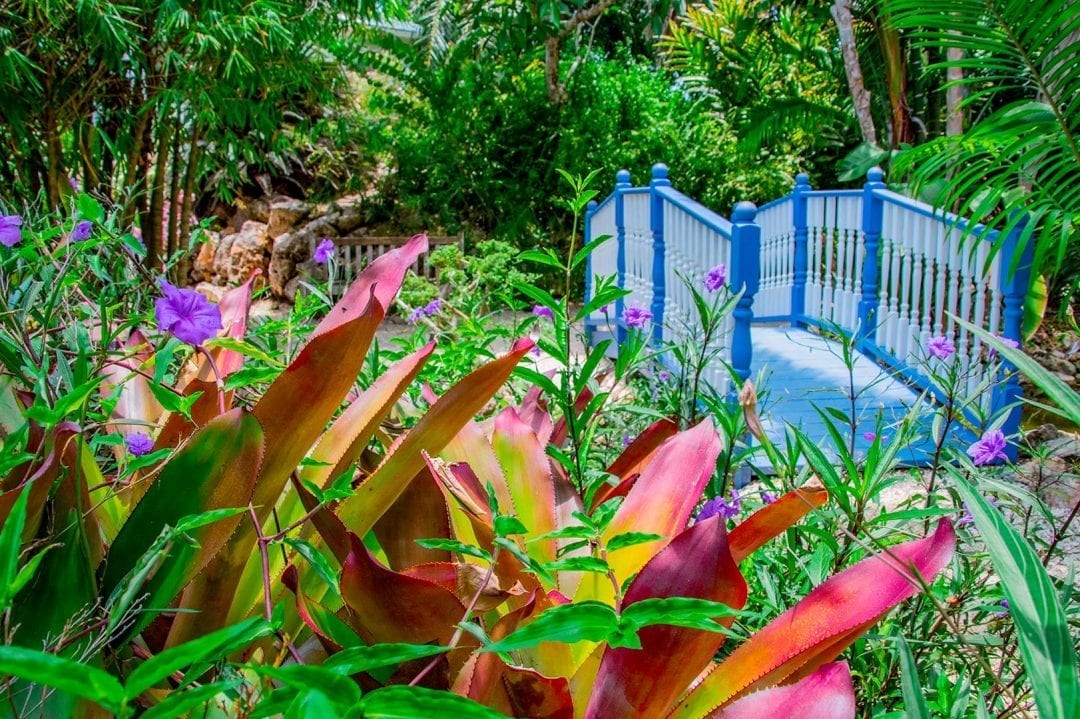 BOOBY POND NATURE RESERVE
Little Cayman
This will be a special treat for birdwatchers and nature lovers. With more than 334 acres of land, this reserve is the only breeding colony of Frigate birds, and home to approximately 2,500 Red Footed Boobies. The guests are welcomed by the Visitor's Centre building, where they learn all about land conservation and bird life. Many telescopes are installed in the upper floors of the building in what they call an "Observation Gallery", where you can study the flying birds as a scientist does. The Booby Pond Nature Reserve also tends to the research and development of these and other bird specimens in the Caymans. Booby Pond Nature Reserve
---
SALT ROCKS NATURE TRAIL
Little Cayman
Hiking may be the best and a more straightforward way to enjoy natural landmarks. Locals have made it a trail, but it was once terrain of an old phosphate mine, a railway and a corral for mules. The preservation part comes primarily for the sake of the Iguanas, which love the site and have been breeding there for some time; they even have their own crossing signs, as they have the right of way! Other signs point out to the roaming of birds, butterflies, orchids and tropical plants in the trail. We recommend wearing long pants and sleeves, closed footwear and bug spray.
---
CAYMAN BRAC CAVES
Cayman Brac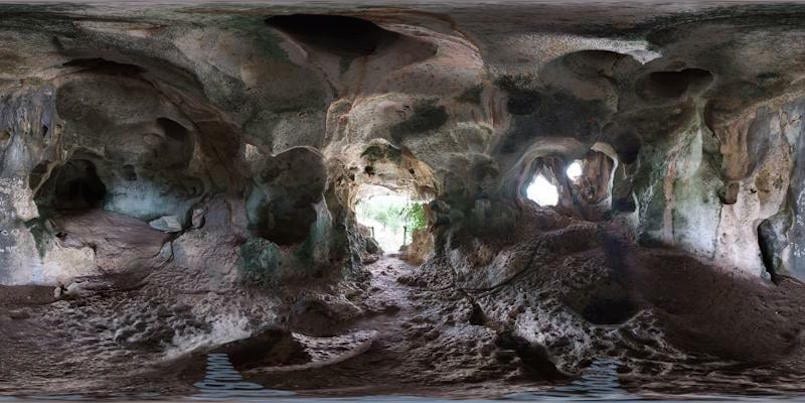 There's a cave system in Cayman Brac that's presumably over 25 million years old. This cave system has about 100 different caves, and new ones being discovered, even to this day. Most of them are easy to reach. Perhaps the most notorious are: Peter's Cave, which many islanders used as a hideout for hurricanes and floods; the Bat Cave, which in fact doesn't have any bats; the Halfway Ground Cave, or also named Skull Cave because of the shape of its entrance; and Rebecca's Cave, maybe the most famous one.
---
QUEEN ELIZABETH II BOTANIC PARK
Grand Cayman
Her Royal Majesty, Queen Elizabeth II herself inagurated this park in 1994. The Park offers several colourful gardens with botanic, lake and nature displays such as The Heritage Garden: a white sand garden (with fruit trees, traditional crops, etc.) that intends to depict how was life in the Caymans in early 20th century; The Floral Colour Garden, a wide array of flowers arranged by colors (red, orange, white, yellow); The Lake, with two acres located in the main path; The Woodland Trail, transforming the wetlands to a forest full of Mahogany Trees; The Blue Iguana Habitat, the breeding ground for this endangered species; The Orchid Park, The Virtual Herbarium and finally, the inspiring Butterfly Park. For lovers of nature, this is Queen Elizabeth II Botanic Park.
---
CAYMAN BRAC HIKING TRAILS
Cayman Brac
These kind of outdoor experiences are perfect for enjoying the wonders of Cayman Brac; flora, fauna, scenic and geological sights…best of all: you can do it for free! All of these hiking trails are of easy access. Many of them are signaled, and most entrances have a ceramic symbol, visible and highlighted. There are also boardwalks or stairways that help the hiker through uneasy terrains. Signals are not only for directions but also for identification of the many species you can encounter on the way. Brochures of these trails have more detailed information, highlighting the difficulty levels; so if you are taking the family, check it out before you head there. Some famous trails are Bright Road, National Trust Parrot Reserve Loop, Peter's Cave Outlook and Hemmington Road.
---
MASTIC RESERVE AND MASTIC TRAIL
Grand Cayman
This reserve is named after the Yellow Mastic and Black Mastic Trees that have grown inside the terrain. The area compiles the largest tract of native dry forest in the Cayman Islands, and is an Important Bird Area (IBAs), supporting huge populations of White-Crowned Pigeons, Cuban Amazons, Caribbean Elaenia, Yucatan Vireos and West Indian Woodpeckers. The Mastic Trail is a traditional path that was active in the old days for agricultural purposes. In the 90's it was restored and reopened as a trail that extends through the Reserve and travels from north to south in the central part of Grand Cayman. Mastic Trail
---
MEAGRE BAY POND ANIMAL SANCTUARY
Grand Cayman
Another animal sanctuary, this time one that serves as home for a large number of waterfowl of different species that use shallow salt water to hunt and wade (ducks, seagulls, etc.) Not as immense as the other parks, it offers a few trails for the guests to observe the animals, a small lagoon and a forest surrounding the property. The sanctuary is for ALL ANIMALS, but there are mainly birds.
---
THE BLOWHOLES
Grand Cayman
Not your typical tourist beach, The Blowholes are located in the most secluded corner of Grand Cayman. Technically it is a beach, but it lacks all of the properties of a "tourist beach". Instead of sand, is a rocky and holed up terrain; and when the waves come crashing water through these holes, a particular noise can be heard. What fascinates most of its visitors are the incredible geysers, shooting warm water to 20 feet in the air.
---
THE NATIONAL TRUST VISITORS CENTER
Grand Cayman
It is not precisely a Nature Spot per se. First, this Center regulates the whole aspects of preservation of Cayman Islands natural environments. Under its name, they protect about 9 vast natural reserves, 3300 acres of dry forest and mangrove wetlands, several breeding grounds, and 12 historic sites that date from 1700. The National Trust is the epicenter of information and guidance of the Island's nature inventoire. When you get proper advise from one of the guides, you can go hiking with him/her and your party, to your selected locations. National Trust Visitors Center
---
GOVERNOR MICHAEL GORE BIRD SANCTUARY
Savannah, Grand Cayman
Also referred to as "Governor's Pond", over 200 different species of bird inhabit the Sanctuary. A few trails lead the visitors to great lookout spots; Bird watchers especially will get a kick out of this. Located near the centre of Savannah, a village near Georgetown; it is close to other natural reserves like the Meagre Bay Pond Animal Sanctuary and the Mastic Reserve. You could visit all of them in one day. Governor Michael Gore Bird Sanctuary