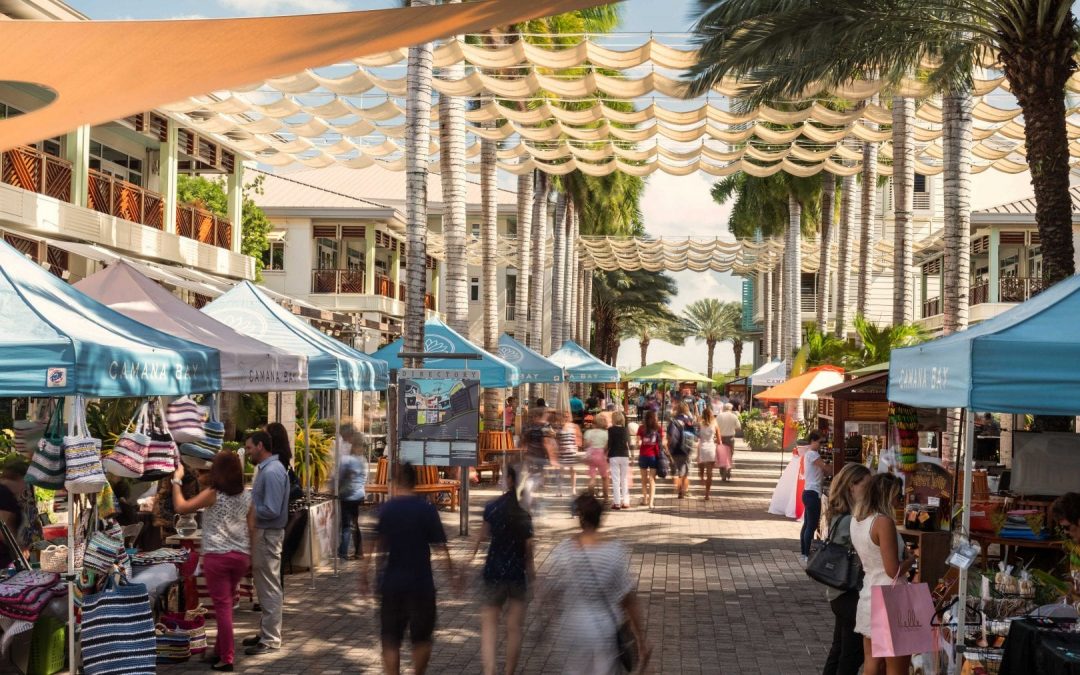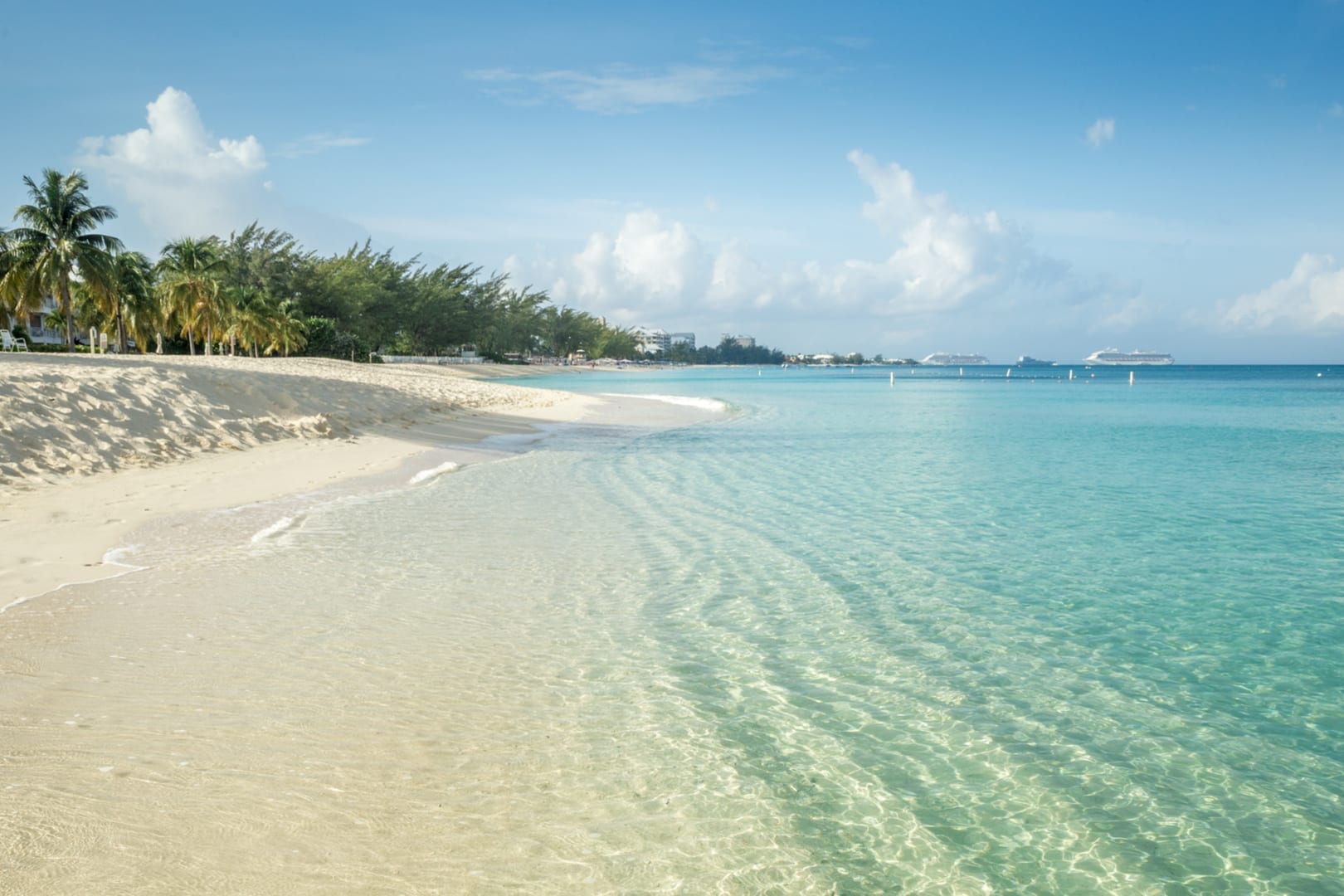 Visit and walk the Seven Miles Beach
This is a destination that you will find in several "to-do" or "to-visit" lists. It is because of the proportions of Seven Mile Beach and the varied activities you find within: restaurants, tours, snorkelling and water sports, shopping, separate zones to relax in, pubs, and the list goes on and on! Much more than a beach, it's the centre of fun and entertainment in Grand Cayman. You can't miss it! [Seven Mile Beach in Wikipedia]
---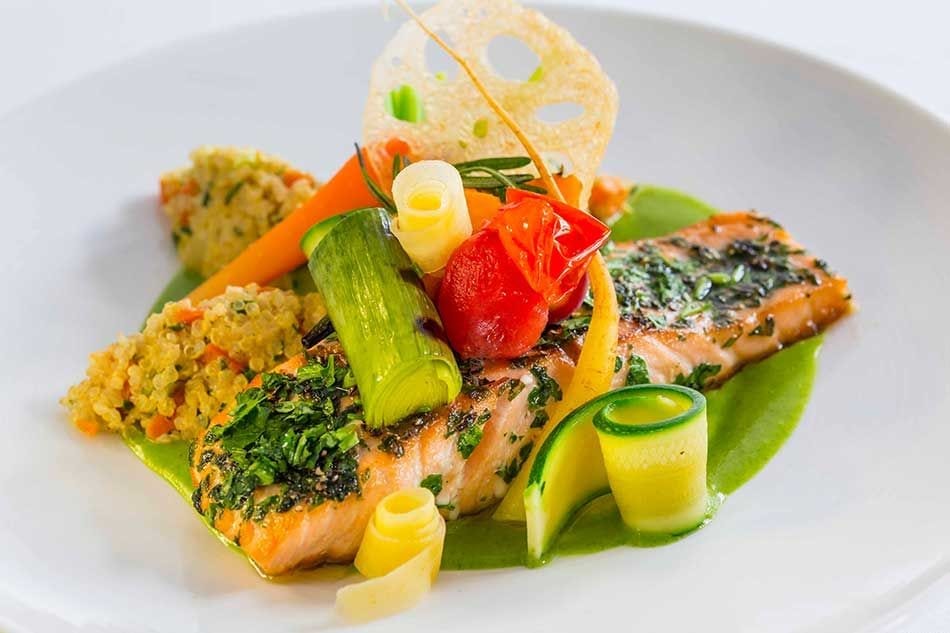 Taste the seafood!
The Cayman Islands are known for being the "Culinary Capital of the Caribbean" so: restaurants, fast food joints, eateries or culinary festivals are there to be found daily. From an upscale experience like Blue by Eric Ripert, or Upstairs Restaurant; to a more tacky or down-to-earth spot like Margaritaville. Many of these places offer beachside or terrace dinners, so expect to see gorgeous landscapes while you enjoy the best seafood of your life. Don't miss out on the most exclusive gastronomic experience of your life! [See Top 10 restaurants in Cayman Islands]
---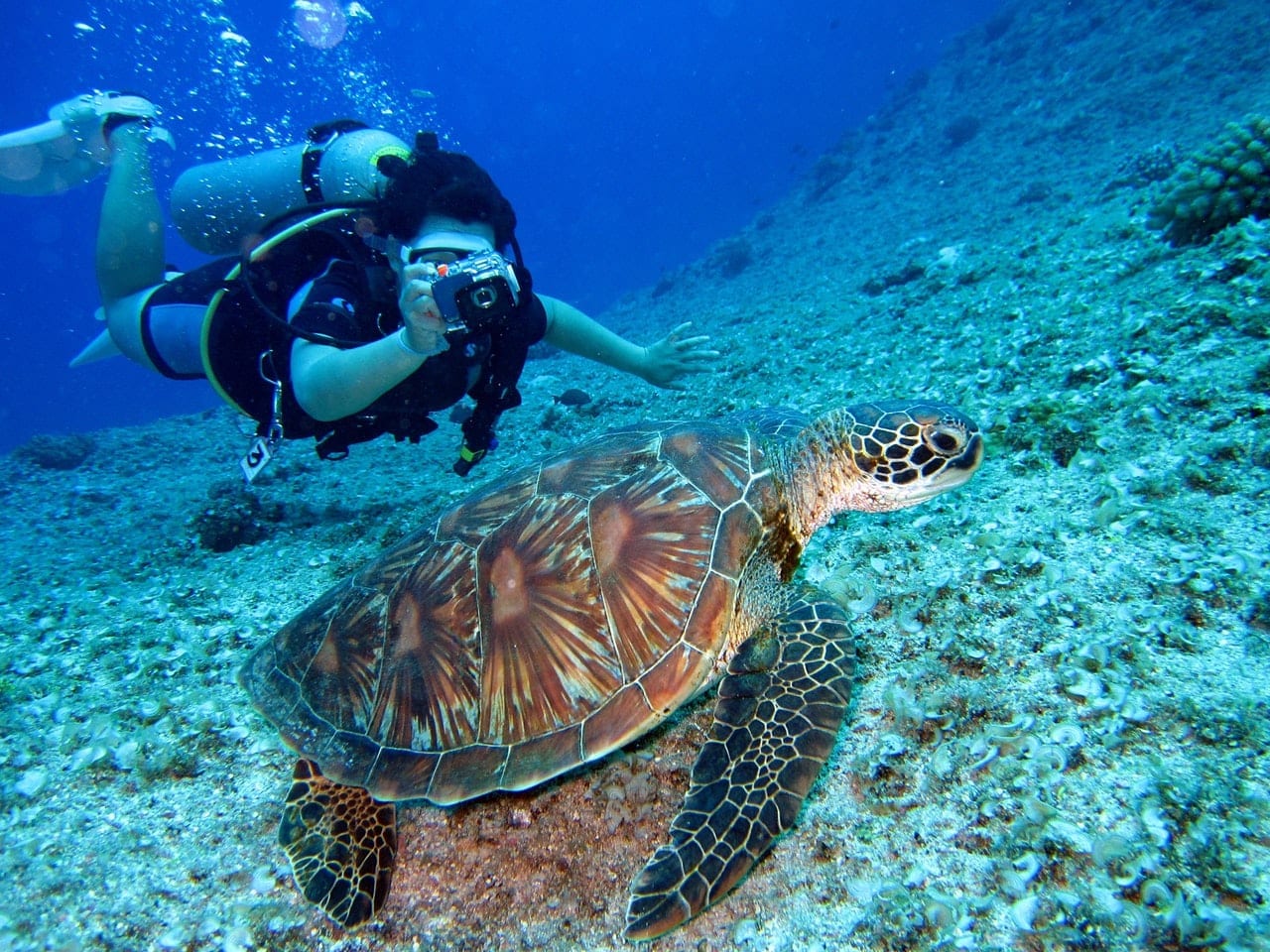 Scuba diving
If you're a stranger to this activity, you can either learn with excellent instructors that dive for a living or book a tour that provides you with equipment, transport and tour guides to great sites for scuba diving. Such sites can include USS Kittikawe, the Devil's Grotto or the North Wall. The options are limitless. One grand tour for beginners is the "Oculus Glass bottom Boat Snorkel Tour", where you can explore these sites and check the reefs and sea life from a glass bottom boat, and then make a snorkel stop. Glass Bottom Boat Tour
---
Experience George Town
Unlike most other capital cities, this one is crowded with options for tourists. Boutiques and stores of the most different price range make life in front of the crystal clear beaches. The boardwalk guides you, and on its way you'll find from high-end jewelery shops, to the typical Cayman tourist souvenir stores. You can also find info on any tour at the National Trust Visitors Centre, hit the National Museum and learn all there is to know about the islands, or visit the open-air markets that vibrate with life and colours. George Town is open to you.
---
Atlantis Submarines
It is a unique adventure to visit Cayman's underwater world on the island's only real – and functional – submarine. This 50-foot vessel takes you down to a depth of 100 feet in total comfort. You can take the tour day or night, when you can contemplate at the colourful world of coral reefs and marine life. At night, the submarine turns on the lights so you can get a good look at some underwater creatures, corals and nightlife colours. Atlantis Submarines
---
Mastic Reserve and Trail
This is the thickest forest on Grand Cayman, virtually untouched by man. 50 minutes from Seven Mile Beach, the hikers get a close experience of a vast group of woodland species like Banana Birds, West Indian Woodpeckers, Cayman Parrots, Cuban Tree Frogs amongst other species; some of them, only existent and preserved in the Caymans. One of the Mastic Reserve's pride and joy is their national tree: the Silver Thatch Palm. Experience the trail with some National Trust's unique tour guides. Mastic Trail Tour
---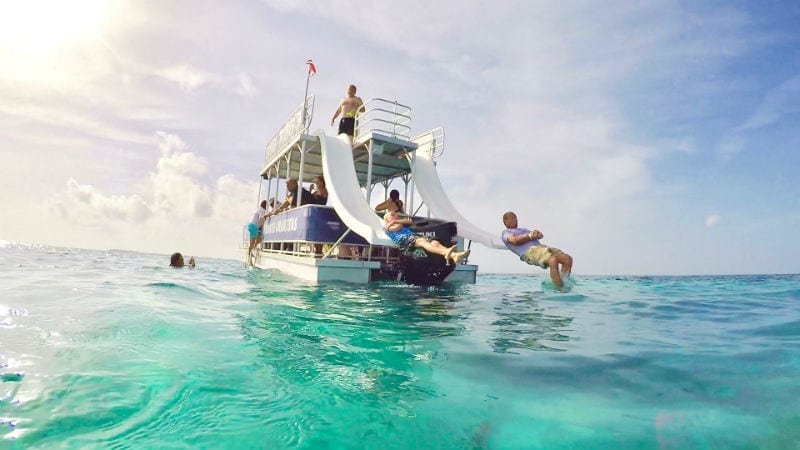 White sand water sports
Located at the Reef Resort in East End. They offer a large variety of excursions and tours to keep you occupied during your entire visit to the Caymans. Scuba Diving, Two stop Snorkel Trips, Sail Snorkel Safaris, Jet Ski Wreck Adventure, and their most popular tour: the Sunrise Stingray City Trip. They also rent Paddle Boards, Kayaks and Diving Gear. All these features come with a knowledgeable guide to walk you through every excursion, especially for Scuba Diving. A perfect path to learn new skills and get to know the Cayman Islands, while having tons of fun. White Sand Water Sports
---
Jimmy Buffett's MARGARITAVILLE
Eclectic, entertaining and with very reasonable prices. Margaritaville is a special spot to catch a breath and relax after doing some hardcore shopping, or if you've been partying the night before. Their menu and cocktails provide something new to everyone that partakes. Do not expect exclusive gourmet cuisine, but more kitsch and local traditional dishes. Have a meal while contemplating George Town port and its cruise activity. You can also enjoy some live entertainment, games for the little ones or have a late night party. [Go to Margaritaville Grand Cayman]
---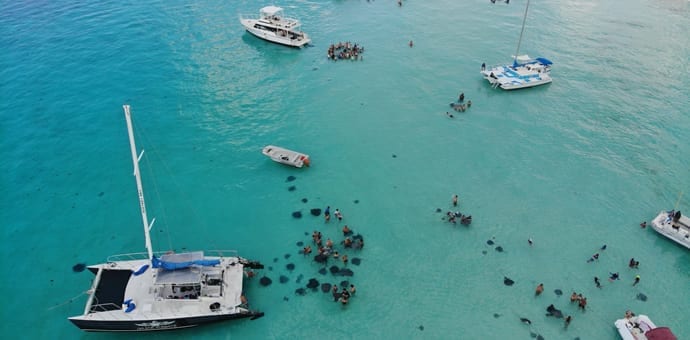 Stingrey Sailing
Experience the main attraction in the Caymans at Stingray Beach with one of the best companies in town: Stingray Sailing. This tour is a 43-foot sailing Catamaran, this way you can cruise gently and witness the whole beauty of the island until you reach the famous Stingray City Sandbar, home of the local Stingrays. You'll get to swim with them, snorkel on the coral reef and enjoy the Cayman's majestic sun and water. The tour guides are quite familiar and great at paying personal attention to your needs. Plus, they know every Stingray in the sandbar! [Go to Stingray Sailing]
---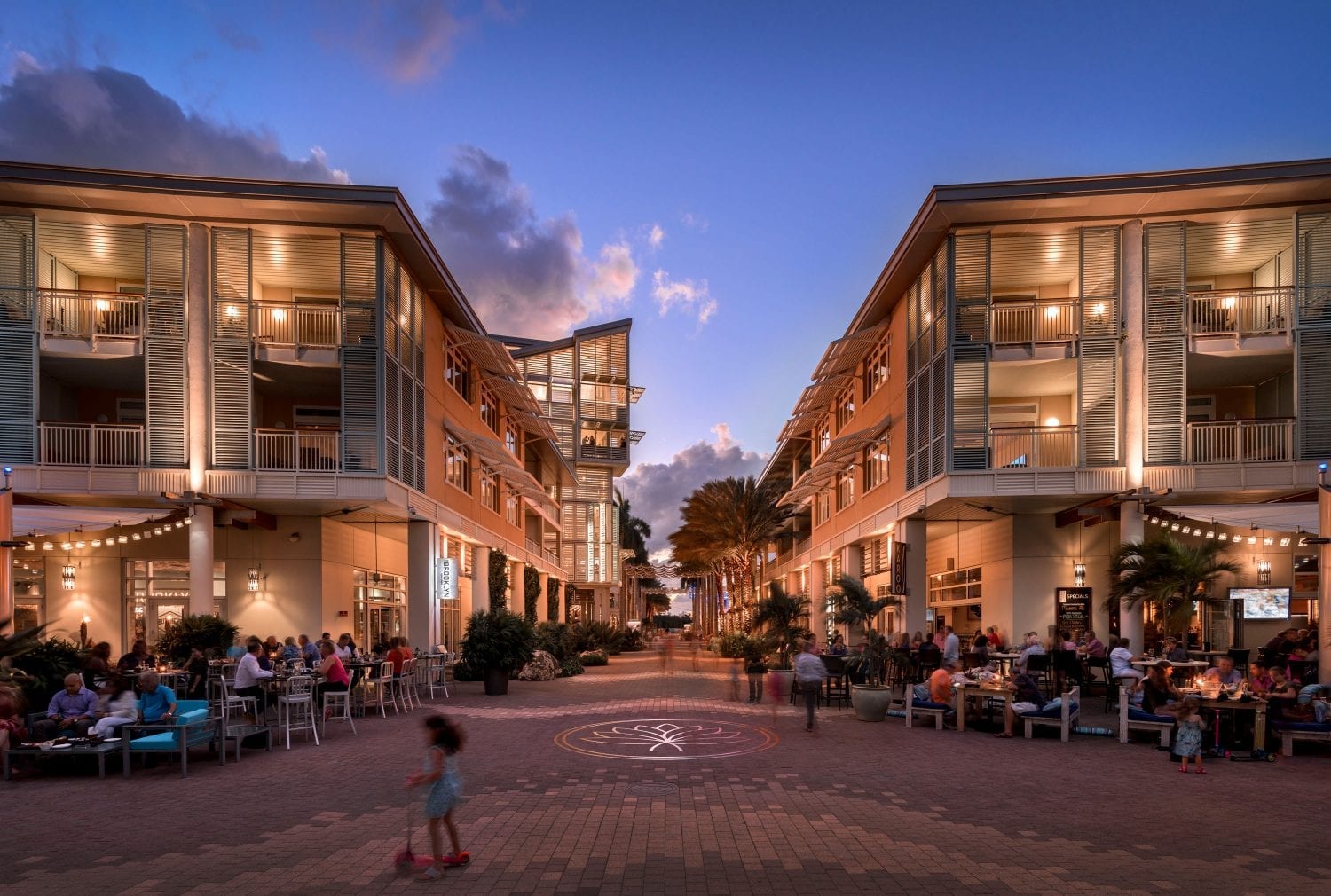 Discover Camana Bay
It is Grand Cayman's most exclusive and recently fashionable shopping destination. It is one of the most crowded tourist attractions on the count of being the home of licensed stores of many international brands, all gathering in Camana Bay. Here you can find the latest fashion for men and women, Caribbean resort wear, designer swimwear, accessories, duty-free watches and jewellery, luxury skincare, cosmetics, bookstores, children's games and toys, amongst many options of entertainment. [Go to Camana Bay]